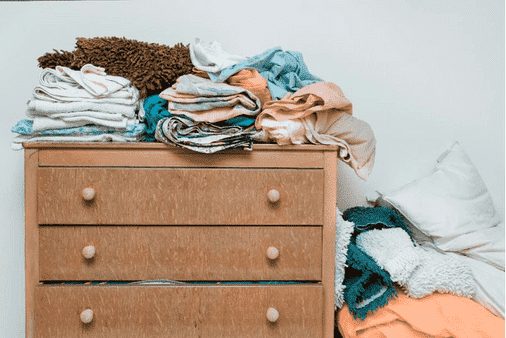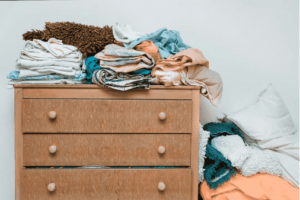 Did you know there's a day each year reserved to recognizing the chaos that makes up our lives? Yep, it's November 9, and the sole purpose is to do one thing to try to put a little order into your life.
This year, we recommend getting a head start on cleaning up your Costa Mesa, CA home for the holidays, and tackle the clutter that's overtaking your guest bedroom. Total Storage Solutions is sharing storage tips to decluttering the space and adding those extra touches to the room to make it even better for your guests.
From Crazy to Calm
First step to turning a chaotic space into a clutter-free zone is by – yep, you guessed it – uncluttering the room. Guest bedrooms have a magical tendency to collect junk. You don't know where it came from, maybe you're not even sure why you have it, but it still sits in the uncommonly used area of the house.
Uncluttering a room is the least fun job during this process (besides cleaning), but by making a list of to-dos, you can knock it out pretty quick. Use this list as a means to get started, and add or take away as you need:
Start sifting through all of the items, creating four piles: Keep, Trash, Store, Donate.
Bag the trash and put it out. Bag the Donate items and store it in your car; by getting it out of the house, you're ensuring it won't wind up back under the bed or in the closet.
Carefully pack the items that are being moved to Costa Mesa self storage. You want to ensure they'll stay in great shape, so use plastic totes, sturdy boxes and wrap fragile items carefully.
Make room in your vehicle to take both the Donate items and Store items to their respective places.
Now all you have left is the Keep pile. You can figure out pretty quickly if there are certain items that can leave the room entirely. Kids toys, off-season clothing, or items that randomly ended up in there that have a home, all can be removed.
Now that most of the stuff is out, it's time for a deep clean. Here are some things you want to pay special attention to:
Have a ceiling fan? Dust off those blades, but wear a mask. It could get messy.
Don't forget to take a duster to the walls, ceiling, and baseboards. They may have some cobwebs and most likely lots of dust.
Put some carpet deodorizer down before you vacuum to freshen up the carpets.
Dry dust then damp dust all of the hard surfaces to not just remove build up but clean it, as well.
Clean off smaller items like lampshades, books, items on the shelves, and other easy-to-forget items.
Despite all this work, there are still going to be things from your Keep pile that just have to stay in the room. This is where handy home storage comes into play.
Handy Home Storage
Bed risers are your best friend. Run to your nearest home goods store and get a set of 5-inch bed risers or higher. All this added space underneath the bed provides you a perfect place to store some of your bigger items. Slide some totes, shoe boxes, spare luggage and duffel bags underneath and out of the way.
Unclutter the closet with nifty organizers like over-the-door shoe racks and stackable plastic drawers. Ensure you leave at least a third of the closet for your guests, so they can hang suits, dresses, and coats as they need. Also, it's nice to leave a drawer or two in the spare bedroom dresser for them to use during lengthy stays.
Add a soft-top storage ottoman to the end of the bed. Not only will this give you a place to hide away extra sheets, blankets and other linens, but it gives your guests a place to sit while they get ready in the morning or before bed.
Now that your guest bedroom is spic-and-span, don't stop there! Make it a long-term project to tackle each room in your home. Anything you don't need on a daily basis, or have extra of, can head to your Costa Mesa self storage unit – ready for you whenever you need it. By the time you're done, your home will be as clutter-free as it can possibly be!