Storage Size Guide
5'x5'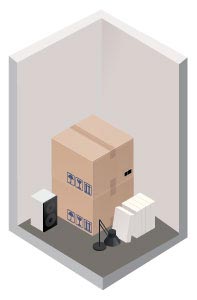 This unit size is equivalent to a small closet
It fits a dresser, a small mattress set, and several small to medium-sized boxes. This space is also perfect for garden tools, seasonal decor and sports equipment.
5'x10'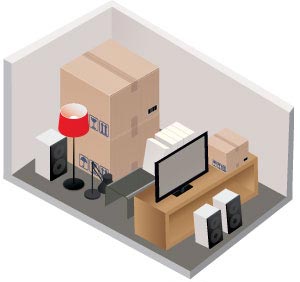 This unit size is equivalent to a walk-in closet
This space is best for personal items, clothes, boxes, skis, toys, small furniture items, business records, sales rep materials.
10'x10'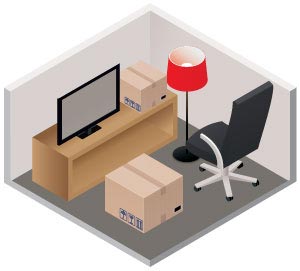 Good for a one bedroom apartment
This unit can hold the contents of a one or two bedroom apartment with major appliances. Also good for office furniture and office supplies.
10'x15'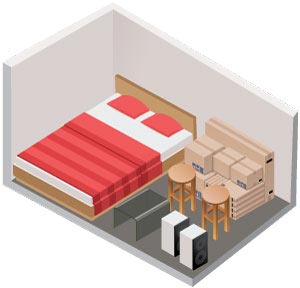 Good for living room sized storage
A two bedroom apartment or house including appliances can be stored in this unit. It will also hold additional boxes, miscellaneous items, business files and excess inventory.
10'x20'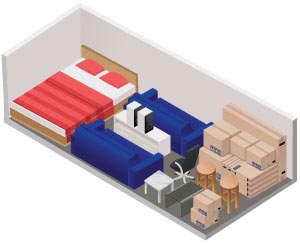 Size of a standard one-car garage
This size unit is deal for storage racks. When full, it will hold the contents of a three or four bedroom house with major appliances, plus lots of boxes. It can also be used for business storage, files and overstock inventory.
10'x30'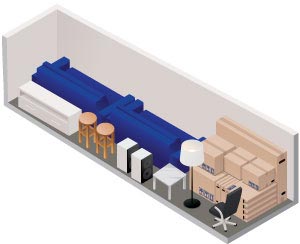 Size of a standard two-car garage
This unit is perfect for small vehicle/recreational storage. It can also accommodate large amounts of inventory or records storage, or both.
Parking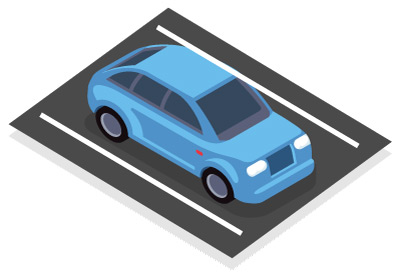 Spaces for motor vehicles
Parking spaces can be used for motorcyles, automobiles, SUV's or small to medium-sized boats.