At a storage facility powered by Total Storage Solutions, you can find more than just traditional storage units. Many locations also offer parking spaces suitable for storing cars, boats, RVs, and other vehicles you may not have the space for at your home or business.
Whether it's a spare car hogging up space in your driveway or a company transit van that needs a secure place to park while not in use, a facility managed by Total Storage Solutions can be just the place.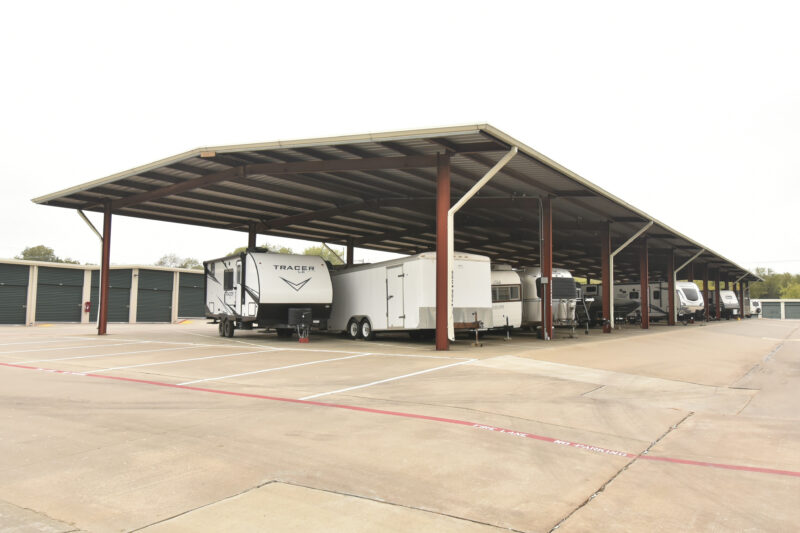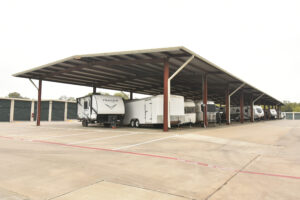 Types of Vehicle Storage
Throughout our various facilities, you can find different types of vehicle storage options offering varying levels of protection.
Outdoor parking. Affordable, convenient, and widely available, outdoor parking keeps your stored RV, boat, or car in a fully fenced lot.
Covered parking. Carports provide overhead protection in outdoor covered parking, shielding your vehicle from precipitation and sun damage.
Indoor parking. Select facilities offer extra large storage units that can accommodate RVs and provide fully enclosed storage.
Features for RV, Boat, and Car Storage
These features at a storage facility powered by Total Storage Solutions can make your vehicle storage experience even better:
Extended Access Hours
Many of the self storage facilities we manage offer access hours that extend beyond the posted office hours, enabling you to pick up or drop off your stored vehicle at times that are more convenient for your schedule. You'll just need your unique access code to enter.
Security Features
When you rent vehicle storage, you'll have your car, boat, or RV parked within a fully fenced area. Exclusive gate access limits entry exclusively to current renters and staff, and security cameras record the activities on the grounds. Our facilities are also always well-lit, so you can feel secure visiting your recreational vehicle no matter what time of day it is.
Month-to-Month Rentals
Both long-term and short-term vehicle storage are possible at our facilities. All of our storage units, including parking storage, are rented on a monthly basis. You'll never risk being stuck in a lease you no longer need, and the flexibility allows you to extend your rental period for as long as you want it.
Rent RV, Boat, and Car Storage Near You
Finding space for an RV, boat, or car can be a unique challenge when there's no space for it at your home or business. Your garage and driveway can only fit so much, even after you've decluttered your garage to the best of your ability.
If you have a vehicle that needs a new place to stay, look no further than a facility powered by Total Storage Solutions. Many of our locations offer outdoor parking, and select facilities may feature covered or indoor vehicle storage as well.
With affordable rates, great features, and convenient online payments and rentals, vehicle storage is exceptionally easy to rent. Locate your nearest facility to get started today!