Creating a Safe and Organized Space for Your Little One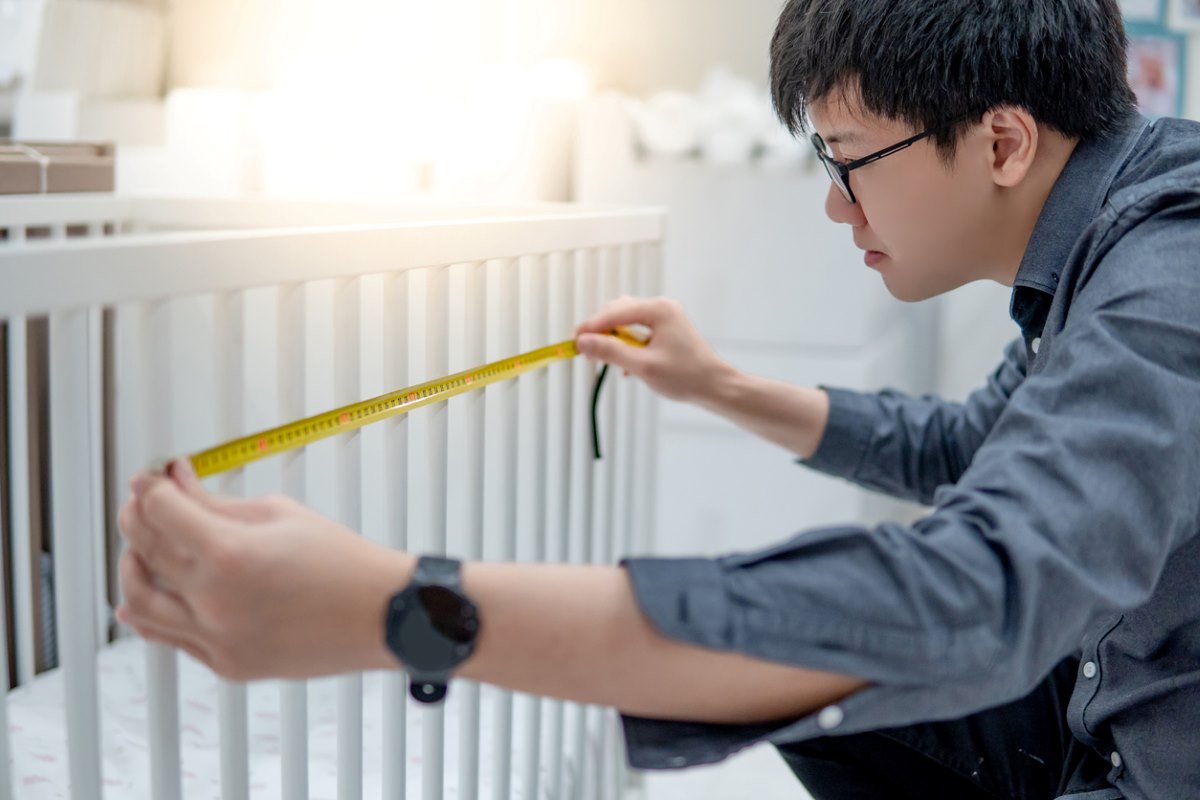 Finding a suitable nursery space can be a logistical challenge when adding a new family member. Thankfully, Total Storage Solutions is here to help. With our expertise in personal storage solutions, Total Storage Solutions can help you transform any space into a functional and beautiful nursery.
Creating a secure space is important because babies are naturally curious and like to explore. It's important to focus on thoughtful design, use appropriate storage, and follow safety guidelines when creating a serene environment with small nursery ideas.
Organizing and Decluttering 
It's crucial to declutter and organize your existing spaces before starting your nursery setup. This step clears out unnecessary items and provides a clean canvas for designing. Look at your belongings and decide what to keep, donate, or toss. If you no longer need something, think about donating it. Once you've decluttered, consider renting a storage unit from one of Total Storage Solutions' storage locations.
We offer secure and convenient storage solutions for items you only sometimes need at home. Cleaning excess belongings will make your space more efficient and look better. It reduces visual distractions, promotes calmness, and makes it easier to find belongings, so you don't stress out and save time. Declutter for nursery organization and to create a harmonious space for you and your baby.
Maximizing Space
When preparing a nursery, it's important to maximize available space. Think creatively about furniture arrangements to maximize your square footage. To optimize your space, use multifunctional pieces like cribs with nursery storage or changing tables that double as dressers.
Also, you can use vertical space by installing shelves. They're great for showcasing decorative items or storing diapers, books, and toys. Being smart about storage solutions and furniture placement allows you to create an open and functional nursery, regardless of size.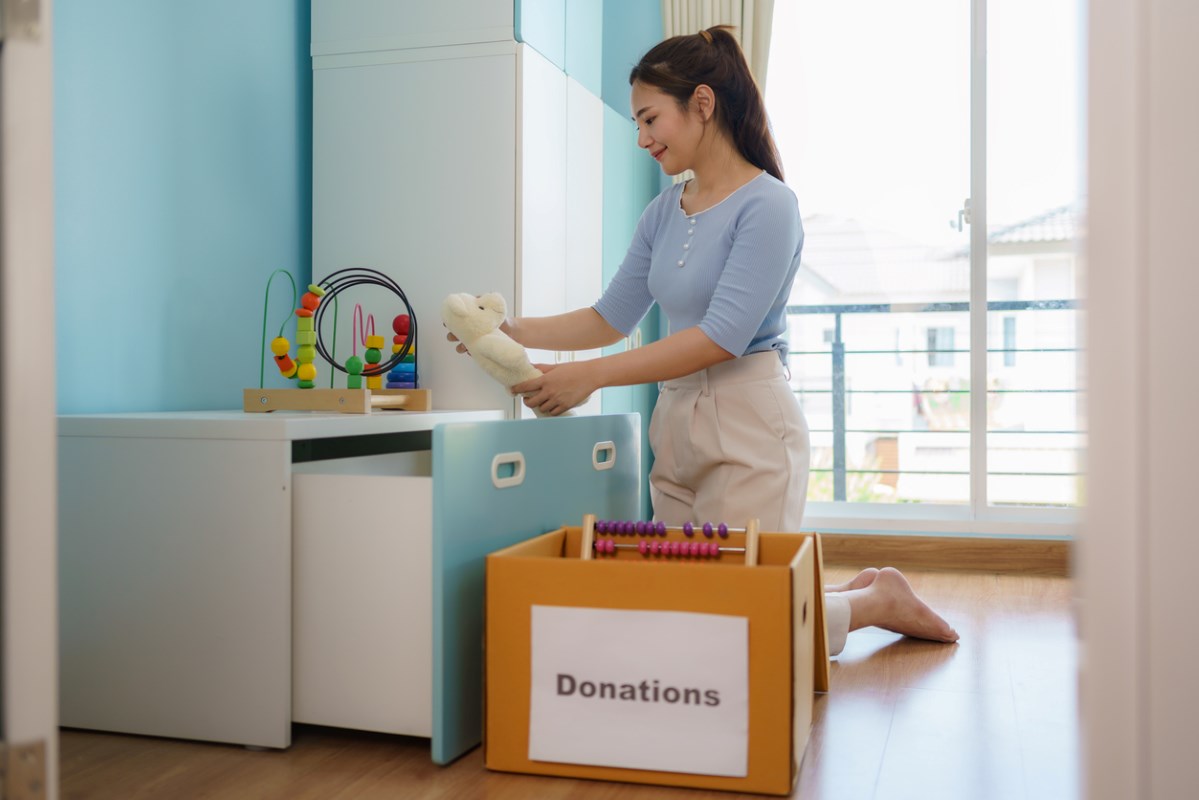 Customizable Options With Total Storage Solutions
Total Storage Solutions understands a nursery's unique storage needs, so we offer various storage unit sizes and features to help out. We have the perfect unit for whatever you need, whether a small storage unit for baby gear or a large storage unit for furniture and belongings. We also have climate-controlled units and advanced security measures that can provide peace of mind and help protect your nursery items from extreme temperatures.
Design and Decor 
Designing a nursery is an exciting chance to create a soothing and welcoming space for your little one. To begin, pick a color scheme that promotes relaxation. It's best to use soft pastels, neutral tones, or nature-inspired hues throughout the room to create a calming atmosphere.
Add personal touches to make it feel special by incorporating these colors into the paint, bedding, curtains, and nursery décor. Make the nursery room unique with wall decals, artwork, or family photos. You can also create a serene environment by incorporating natural elements like plants. You can create a captivating, functional space that makes your baby feel good.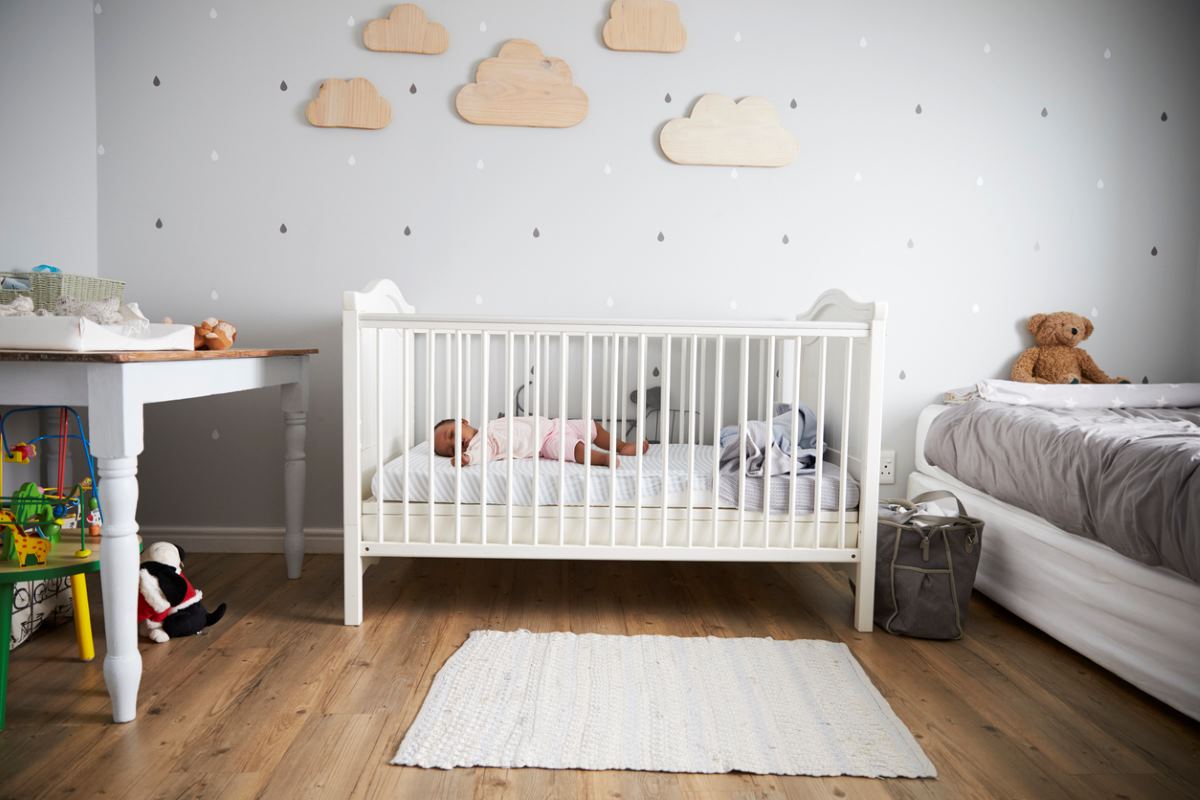 Safety Considerations 
Here's what you need to keep in mind when designing a nursery for your little one.
Furniture placement

. Keep cribs, changing tables, and furniture away from windows, cords, and blinds. Anchor furniture to the wall to prevent it from tipping.

Electrical safety

. Put safety plugs in electrical outlets or install outlet covers to prevent accidental shocks. Keep cords for lamps and electronics out of reach.

Window treatments

. Use cordless window coverings or install cord safety devices to prevent strangulation. Avoid placing cribs near windows that have accessible cords.

Babyproofing

. Use corner guards on sharp edges and keep small things out of reach.

Chemical exposure

. Be careful with cleaning products, medications, and other hazardous substances. Use non-toxic paints and finishes on cribs and furniture.
Consider these safety measures to make your baby's nursery a safe and nurturing place.
Design a Stress-Free Nursery With Total Storage Solutions
Don't let limited space keep you from creating the perfect nursery. Total Storage Solutions is here to help! With our storage solutions, you'll overcome space limitations and create a stress-free and organized nursery.
Our customizable storage options allow you to declutter your existing spaces, make the most of your space, and store things you don't need. You can rest easy knowing your baby's stuff is in our secure units. Get a stress-free nursery with Total Storage Solutions Management by storing your essentials with us. Contact us for more info!