As California's cost of living continues to rise, it makes sense to be looking anywhere for ways to save money. And while the inflating cost of housing, retail, and office space may require some downsizing in order to keep things within your budget, that doesn't mean that your quality of living or business operations should have to suffer.
Whether you own a home or run a business, finding ways to cut costs while maximizing your space or operations is always a priority. If you're looking to save money on things like rent, utilities, and insurance, a storage unit is an affordable and flexible way to maintain or downsize your space without actually downsizing. Learn more about how self-storage can save you money below!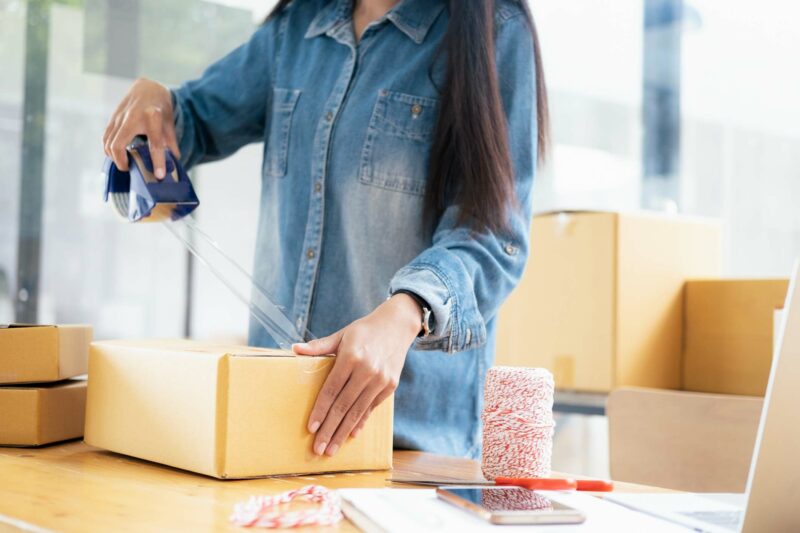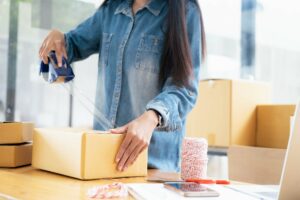 How Storage Units Can Cut Costs for Business Owners
When living in a densely populated state like California, space always comes at a premium. If you find that you've outgrown the storefront or office space you're currently in but can't afford to move into something larger, a storage unit is a great way to expand on the available space you have without breaking the bank.
Some of the great ways that a self-storage unit can save you money includes the following:
Avoid Renting or Purchasing a Larger Office Space
If your home or office has started to feel cramped, you may need to purchase a larger space to fit everything. Thankfully, you can utilize a storage unit as a more affordable option. When you rent a storage unit, you'll have a flexible and convenient place to store inventory, supplies, equipment and tools outside of the office, freeing up valuable space in your current space. Rather than investing in larger, more expensive office spaces or warehouses, businesses can rent storage units on a month-to-month basis at a fraction of the cost.
Flexible Additional Space at Lower Costs
As a business, your needs change constantly. With self-storage, you'll have ultimate flexibility to rent the additional space you need without being tied up with a long-term commitment that comes with leasing or buying commercial spaces. With monthly leases, you'll be able to upsize or downsize your storage space as needed at a much lower cost than moving to a new building or warehouse.
Get More Features for Less
When you reserve a storage unit near your place of business, you not only save money on operational costs that may incur with the transportation and logistics of frequent inventory relocation and movement, but you'll also have access to storage features you wouldn't have otherwise. Many storage facilities offer security features like gated access and 24-hour video surveillance, and you can often find valuable features like climate-controlled storage that help keep your valuable goods and materials in good shape while stored.
How Self-Storage Can Save Homeowners Money
Just like with businesses, the cost of living for homeowners has skyrocketed in California over the past few years. The high cost of real estate in the state often means that purchasing a larger home to accommodate growing needs is financially unfeasible for many people. A self-storage unit can provide an affordable alternative for growing space requirements without having to splurge on a more expensive property.
Instead of adding the cost of higher rents (and utility bills) in order to upgrade to a larger home or apartment, a self-storage unit can give you the additional space you need at a much lower rate per-month. Monthly leasing options also allow you to increase or decrease the amount of storage space you pay for as your needs change, giving you more flexibility than a yearly lease or long-term mortgage do.
Self-storage facilities typically give you access to handy security features and other amenities like climate control that you may not have available in your garage, basement, or other storage places around your home. This can be a huge help when storing sensitive items like antiques, artwork, or electronics that you want stored securely and safely away from potentially harmful weather conditions.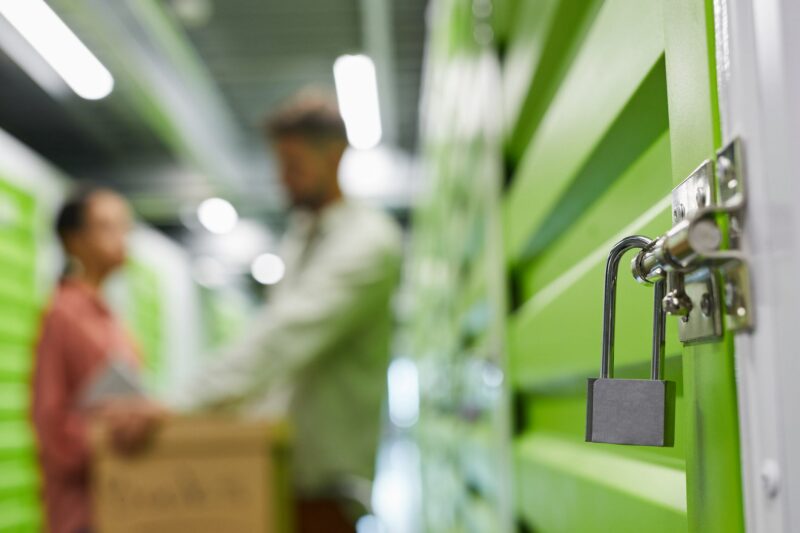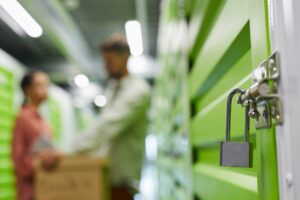 Steps to Choosing the Right Storage Unit in California
It's important to take the right steps when choosing a storage unit in California. If you take these steps, you can save money by not renting something larger or more than you need. Steps to saving money on a storage unit include:
Look for the best deals: Don't settle on the first storage unit you find. Take the time to research and compare prices at different facilities. Also, look for facilities that offer month-to-month leases. Then, you can have the flexibility to move out when you need to and not have to pay for a unit you no longer need.
Choose the right sized unit: Many storage facilities price their units based on their size. Take an inventory of the items you plan to store so you can choose the right-sized unit. You could lose money if you pay for a larger storage unit than you need.
Determine if you need a climate-controlled unit: If you plan to store sensitive items, such as paper documents or electronics, a climate-controlled unit could protect them from extreme heat or cold weather conditions that cause damage to them, saving you money on repairs or replacements. And if you have items that don't require climate control, you could save money by renting a unit without that feature.
Find an Affordable Self-Storage Unit at Total Storage Solutions
If you currently consider renting a self-storage unit in California, Total Storage Solutions can help. From our variety of storage unit sizes and quality features to top-notch customer service and free moving truck rentals, we are committed to providing you with a high-end storage experience that won't break the bank.
Ready to get started saving with self-storage? Find a Total Storage Solutions location near you today to learn more about how we can help you save money and simplify your life by utilizing a self-storage unit.