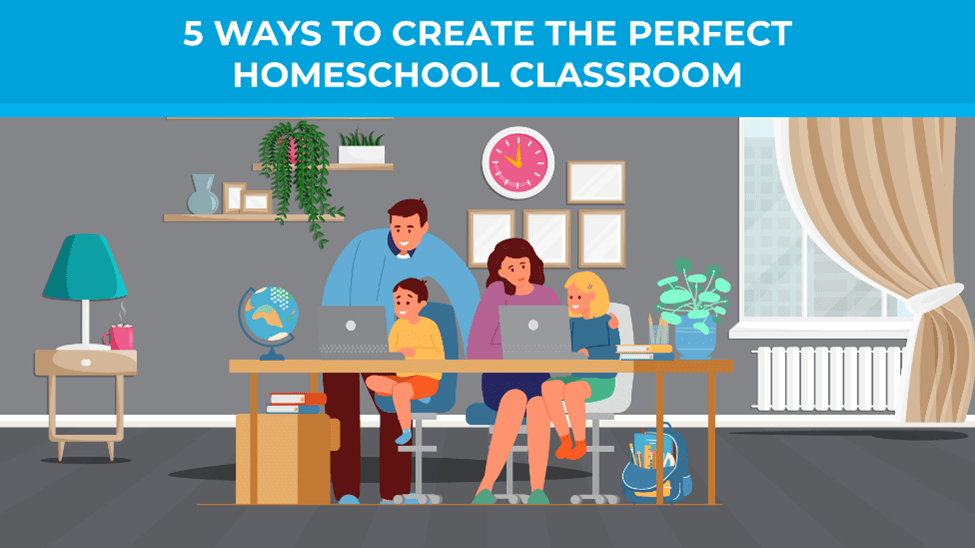 School may look a little different this year, but that doesn't mean your family can't have a fun, creative classroom setting! Whether your kids have a hybrid school schedule or they're learning remotely, Total Storage Solutions can help you transform a space in your home into a functioning classroom.
Discover how you can get creative this school year without sacrificing any space with these helpful tips.
1. Choose Your Space Wisely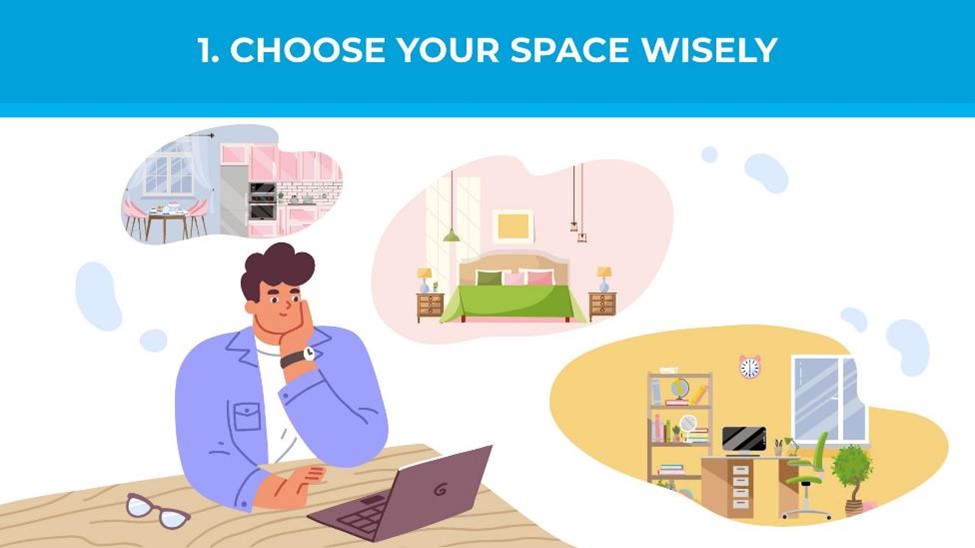 Before deciding which color scheme to use or which chair is the comfiest, it's crucial to choose the right area for your homeschool classroom. Proper lighting in a room, for example, can help improve sleep quality and efficiency. When you're choosing a room, consider the following factors:
Floor space
Noise level
Lighting
Power outlets (quantity and location)
While a room's features are important factors, you should also consider your kids' personalities and learning styles—are they easily distracted, or they need other people around while they work? If your kids' minds tend to wander, their bedrooms may offer a tempting variety of distractions, such as toys or games.
Dining rooms, living rooms, and other spaces that aren't typically used during the school day may be your best choice for a homeschool classroom. If high-traffic areas, such as your kitchen, are your only option, a room divider could help you curb the number of distractions for your at-home students.
2. Make Your Kids' Workstation Colorful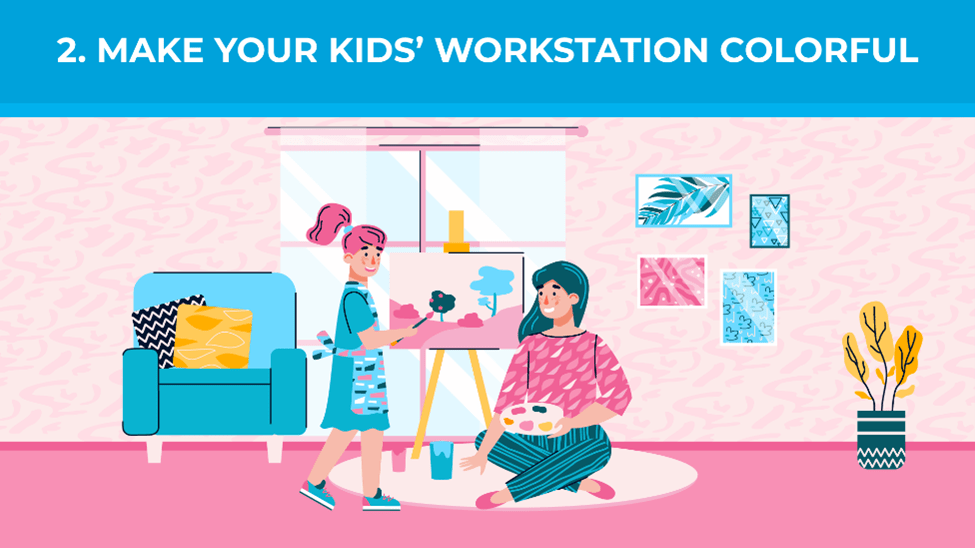 Unlike your kids' classrooms at school, your home probably isn't decked out with bright colors and quirky decorations. There's a reason for the zany colors in classrooms, though—the hues you choose for your kids' workstations can affect their creativity, emotions, and more.
Some kids may struggle with waking up or staying awake during the school day. Warm colors like reds, yellows, and oranges can help improve your kids' energy, creativity, and alertness.
On the other hand, cooler colors such as blues and greens can produce a calming effect on stressed students and improve productivity. If you want to create a more "zen" learning environment for your students.
While there are benefits to all of these colors, there are also potential downsides. Too many cool colors, such as blue or purple, could evoke sadness. If there's too much red or orange in your homeschool classroom, your kids may feel more agitated.
Be sure to create a healthy balance of cool and warm colors in your kids' workstation to maintain their mood, and consider using different colors for different workstations. Use warm colors for art classes, and cool colors for reading or math homework.
Kindergarten and Elementary School Decorations
While it may be tempting to treat decorating your homeschool classroom like decorating your bedroom, it's crucial to make the area feel more like a workstation than a second bedroom or hangout spot for your kids.
If your kids are in kindergarten or elementary school, try displaying their artwork or school projects in the homeschool classroom. Not only will this save you money on buying classroom decorations, but it can also boost your kids' confidence and creativity.
The school year is long, however, and you may eventually find yourself with more artwork than wall space. Rather than throw away your kids' hard work, keep art and projects in a small 5×5 storage unit to free up wall space for more of their creativity.
Middle School and High School Decorations
Since arts and crafts are less activities common for older students, consider decorating your homeschool classroom with educational posters. In addition to giving your homeschool classroom a more "official" atmosphere, they can also improve how students visually process and learn subjects.
While you can purchase pre-made posters online or at educational stores, you can turn making posters into a fun after-school project for your kids. By creating their own posters, at-home students can flex their creative muscles while visually explaining the subjects they're learning about.
3. Keep Your Classroom Organized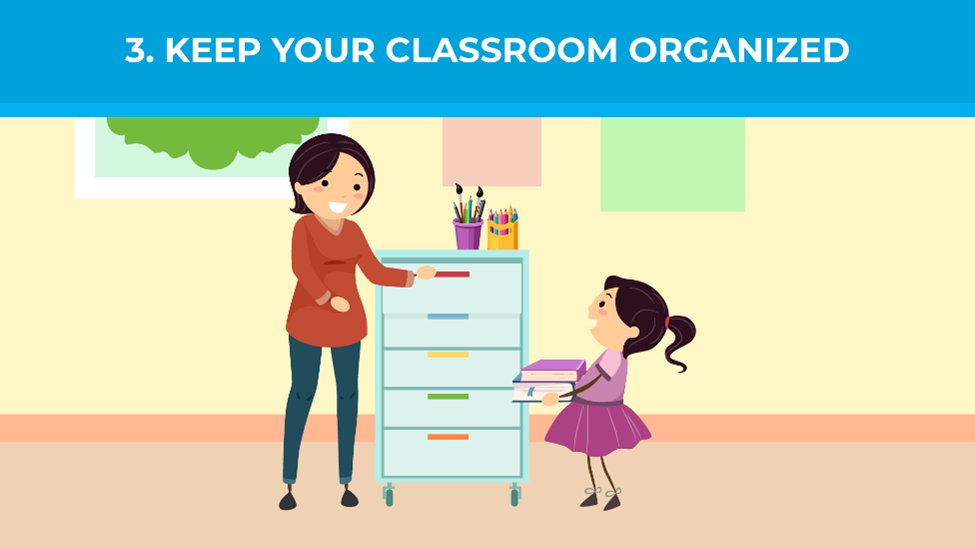 Just like any home design project, organization is key to the success of creating your homeschool classroom. Without organization, your bright and colorful classroom could quickly turn into a stressful mess. In fact, there's evidence that clutter causes a variety of issues, such as:
Stress
Anxiety
Inability to focus
Stifled creativity
In order to avoid a cluttered classroom, determine what your goals are before you get organized— are you just trying to keep the space tidy until your kids can go back to school, or are you planning to homeschool them for the long-term?
Short-Term Organization Solutions
If your goal is to keep your house in one piece until in-person classes are safe again, you may want to focus on short-term organizational solutions, such hanging baskets and furniture with built-in storage.
Storage bins and caddies are excellent solutions for kindergarten and elementary students after playtime. In addition to saving your feet from a tragic encounter with a LEGO piece, bins and caddies can help your kids learn organizational skills.
Long-Term Organizational Solutions
If you plan to homeschool for the foreseeable future, however, you may need more in-depth storage solutions— especially if you're keeping track of grades, test scores, and other important school documents on your own. While you can still benefit from storage bins and caddies, you may want to invest in filing cabinets and filing boxes.
Don't have room for a filing cabinet in your homeschool classroom? Instead of putting your important homeschool documents and paperwork in a damp basement or stuffy attic, a climate controlled storage unit can shield them from the seasons and give your home more space.
4. Make the Most of Outdoor Space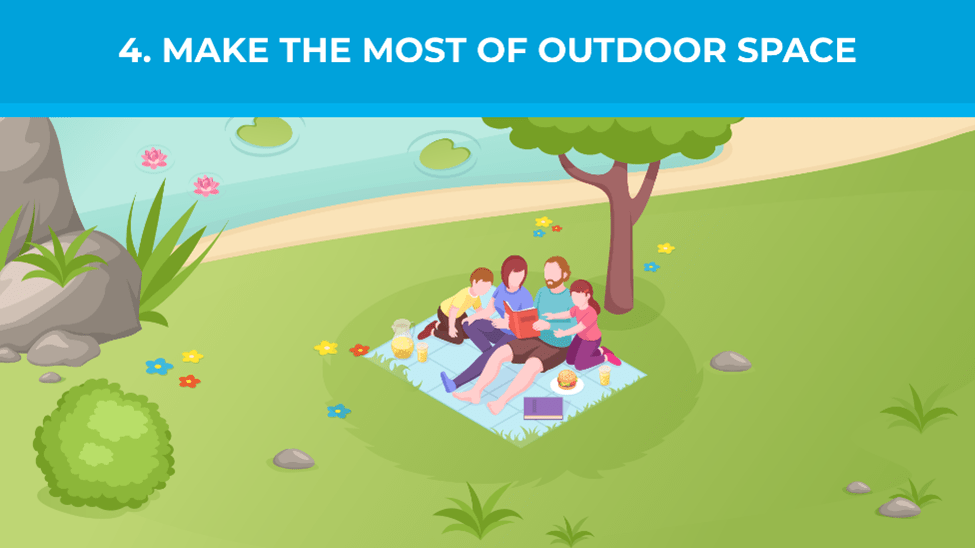 No matter how perfect your homeschool classroom is, sometimes you need to take the learning outside. During the milder months of the year, put your deck, patio, or backyard to good use with an outdoor classroom. Swapping the kitchen table for a blanket under a tree may seem odd, but evidence suggests that studying outdoors improves students' abilities to focus and develop a deeper grasp of course materials. Rather than sit inside learning facts about nature, your kids can spend time outdoors and actually study it in real-time.
Even if learning outside isn't your kids' cup of tea, simply spending time outdoors can lower your stress levels. Transitioning to homeschool is often stressful, and taking a nature break is an inexpensive way to practice self-care for yourself and your kids during a very unique school year.
5. Make Extra Room with Self Storage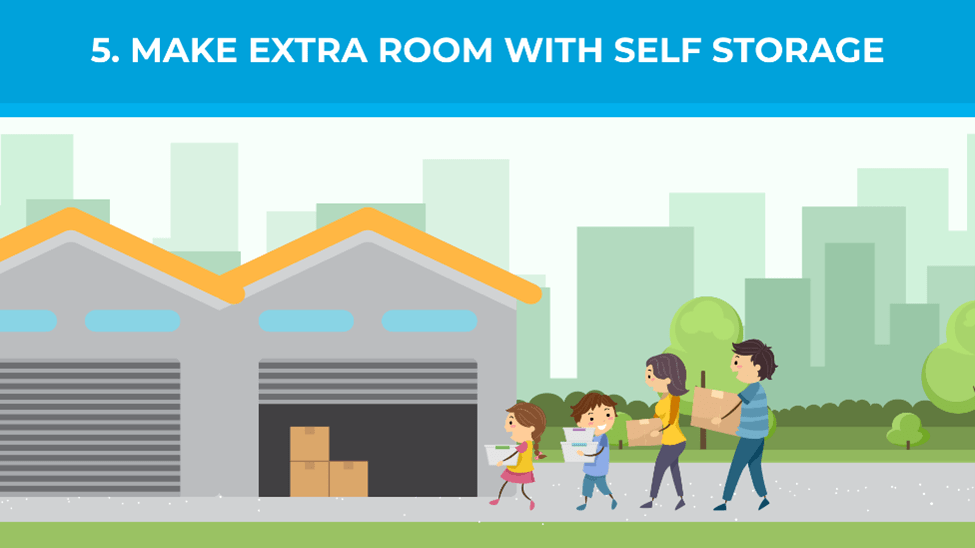 If the space in your home doesn't match up with the dream homeschool classroom you've created in your mind, there's a solution: self storage. With a storage unit from Total Storage Solutions, you can make more room for your at-home students without sacrificing belongings that you still need.
Not sure how long you'll need your homeschool classroom? No problem! Many of our locations offer month-to-month rent, so you'll never have to pay for your storage space longer than you need it. We also offer online bill pay to keep your storage experience as contact-free as possible.
Whether you've been homeschooling for years or you're brand new to it, Total Storage Solutions is proud to serve the storage needs of homeschool families in Arizona, California, Texas, and Utah. Find a location near you and reserve your unit today!