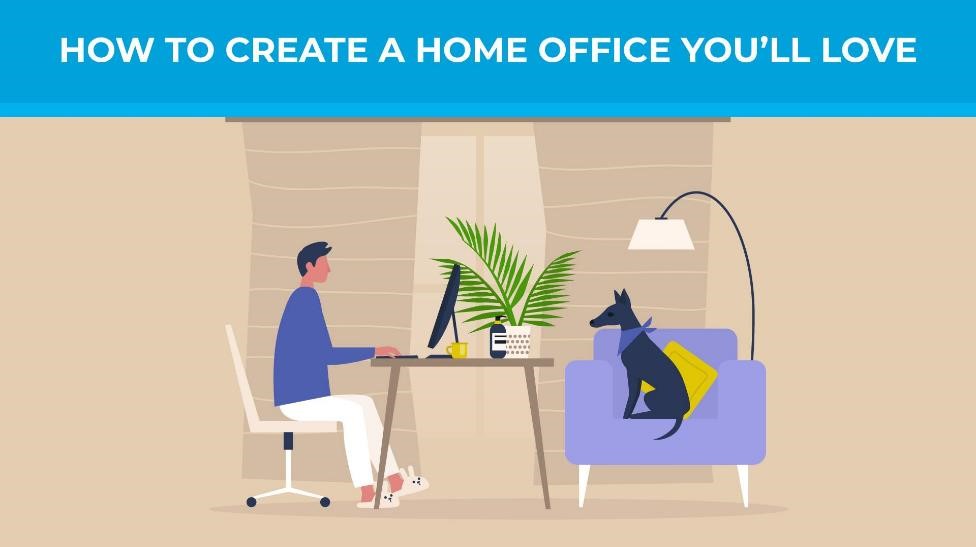 Even before COVID-19, working from home has gained popularity across America, with millions of Americans able to work from home at least part time. But the novel coronavirus has accelerated the process, shifting millions of Americans into remote work situations and changing the discourse about the value of working from home.
As a result, a large number of workers has suddenly found themselves doing what they normally do at the office—but at home, without the trappings and equipment of the office. And not everyone can bother with creating a small home office, whether that's due to space or budgetary constraints.
As we all know, however, a great workspace can do wonders to our state of mind, morale, and productivity. At Total Storage Solutions, we've got some of the best tips to use when creating your own home office.
Things You Should Look for in an Office Location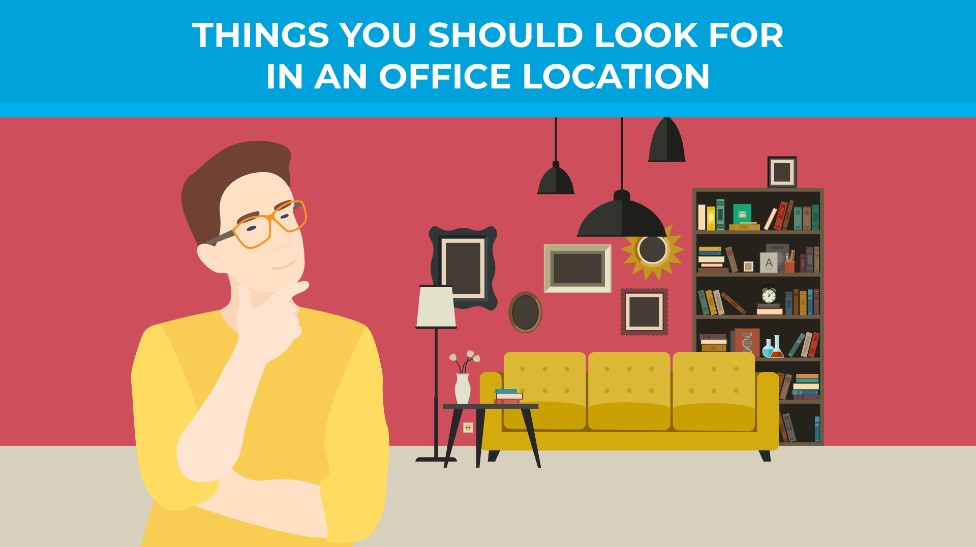 The first thing you need for a home office is a location for the office. A good office location has a lot of traits, but one of the most important parts is that it isn't cramped.. You'll spend hours of your day at your desk.  Make sure you don't mind being there. Furthermore, work from home professionals stress that where you work shouldn't be the same place where you relax.
Cable Accessibility
Hundreds of years ago, you could have all that you needed with a pen, a quill, and a candlelight. But today, we use a collection of cords to power our computers, monitors, printers, networks, and more. This means we can't just stick our desks anywhere. They've got to be near the power outlets and, if you have a desktop, ethernet cables.
While extension cords exist, you probably don't want them snaking around your home. So, be sure to find a space that has access to the cables you need.
Peace, Quiet, and a Good Zoom Background
Sometimes, distractions are inevitable. In fact, a lively open floor plan office may be more distracting than nearly any spot in your home, especially if you have kids or clingy pets. But it's still important to find a spot in your home that has enough quiet that you can work in peace.
In addition, as Zoom and Skype and other video conferencing systems have become commonplace, there's a whole new concern: what's behind you on a video call. Wherever you decide to go in your home, be aware that your background will be visible to coworkers and clients in your next video call.
Creative Home Office Locations for Small Homes
Not everyone will be able to find an entire room in your house or apartment for a home office. That's ok! Here are some ideas for where to put your home office if it can't be, well, an office:
Closet — A walk-in closet makes for a quiet location. Just bring a fan if it gets stuffy, and find a place for the clothes you're displacing.
Under the stairs — If you've got a nook under the stairs, Harry Potter style, see if you'll feel comfortable working there and make the most of it.
Utilize your wall — You will still need a place to put your laptop, but you'd be surprised what you can do with a small army of hooks to keep your accessories within reach.
In the living room corner — Everyone wants a corner office. Make one for yourself in a spot where you can't reach the TV, anyway.
Clearing Out a Space In Your Home
Sure, you could work from home from your bed or your couch, especially if you primarily use a laptop. Those spots certainly seem comfy and, after all, what good is working from home if you can't lounge a bit?
While working from these spots occasionally is perfectly fine, they are poor long-term solutions because of the lack of work-life balance that comes from working remotely. It's best to build as much of a barrier between your work life and your home life as is possible, which means having a home office if you can.
Self storage can actually be a great tool in helping you carve out your own home office space. As a much more affordable and flexible option than renovation or real estate, it can provide you with the space you need to clear out some space in your home.
What Chair Should I Get?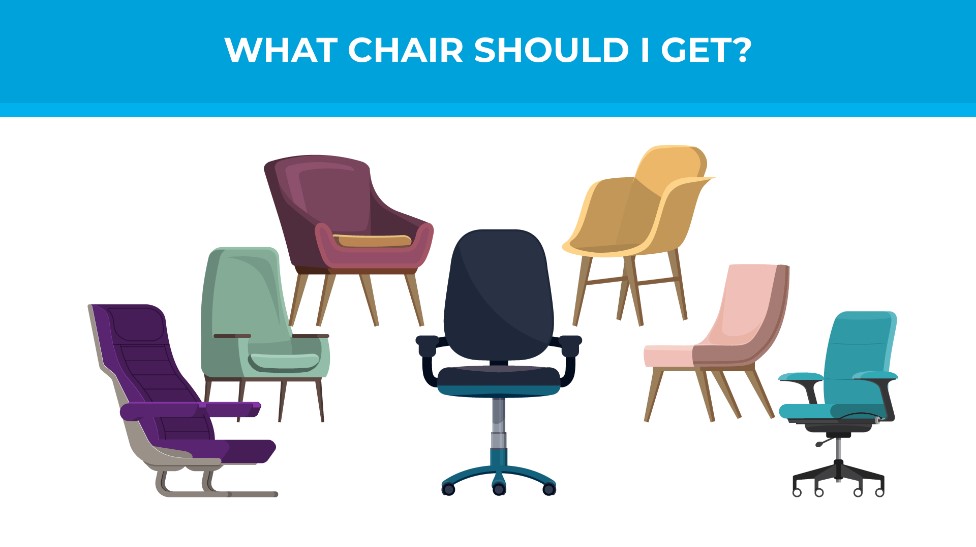 For many people, your office chair is an afterthought. After all, we don't make a decision about chairs when we're at the office—we just sit in whatever is available. At home, you probably already have a chair that you can appropriate for a makeshift office. But your choice of chair matters more than you think, and can be the secret sauce to creating a great home office.
Why Your Chair Matters
Indoor offices are inherently less dangerous than outdoor worksites in many ways. After all, construction crews wear hardhats for a reason, and you don't see your organization's accountants wearing caution gear to meetings.
But office workers can still suffer injuries beyond your random freak accident. These injuries are called repetitive strain injuries. As the name suggests, they arise due to strain that occurs over time. And considering that office workers sit in the same spot for six, seven, or eight hours a day (or even longer), strain can build easily.
Tendonitis and carpal tunnel syndrome are two famous examples of repetitive strain injuries, but the risk of injury isn't just limited to your fingers and wrists—back injuries via strains and herniated disks can happen, too. Pain, inflammation, and tenderness are common problems.
How does this relate to your chair? One of the best ways to reduce repetitive strain injuries is through good posture. A bad chair can encourage poor posture that can result in:
Repetitive Strain Injuries
Headaches
Backaches
Fatigue
A good chair can combat that. But how do you find one?
What to Look for In a Desk Chair
Finding a computer chair or a desk chair can be a trying experience. There are a seemingly endless set of options, ranging from bulky (yet comfy) leather chairs to avant-garde synthetic chairs full of mesh and swooping lines. Regardless of your budget or your taste, consider these three factors.
The lumbar spine, or lower back, is a region of your lower spine that is integral to back comfort. A chair with good lumbar support will allow your spine to stay in its natural alignment, which includes a slight curve around the lumbar.
Like the lumbar spine, the pelvis—as the bottom of the spine—is important to your overall posture. A chair with good pelvic support will offer a secure base for your posture.
While an ergonomically-friendly chair will by its very nature be more comfortable than other options, everyone is built differently and has different preferences. Make sure you get a chair that you think is comfortable, whether it's a high-backed leather monster or a svelte compact chair that simply works.
Creating a Home Office On a Budget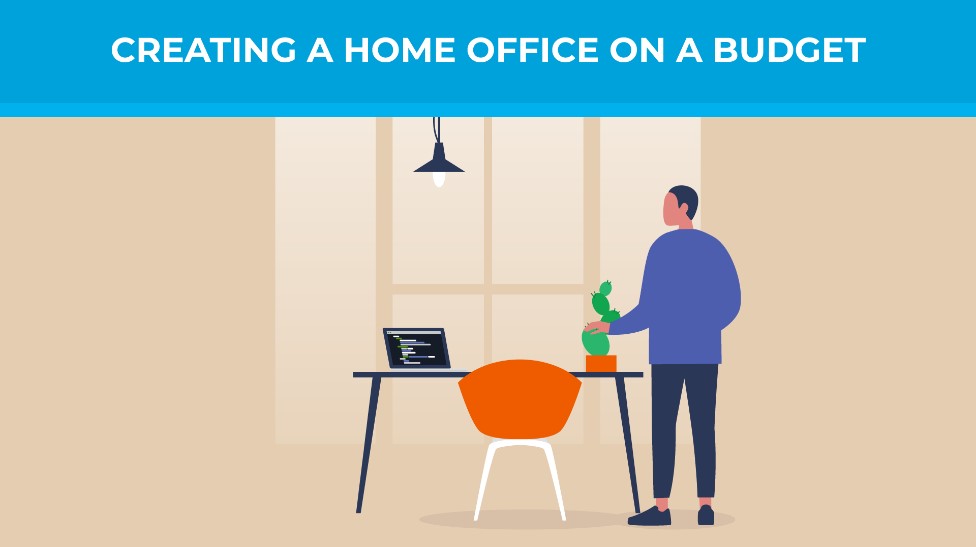 The cost of a home office can quickly balloon, even if you use self storage to avoid a major renovation. As a result, saving on your office may seem nearly impossible. Thankfully, it isn't. Here are some tips.
Save on Your Desk
Desks can be wonderful pieces of furniture. There's nothing quite like a beautiful wooden desk or as eye-catching as a modern glass one. But there's no way for desks to be particularly ergonomic—you don't see desks with curved surfaces, after all—and so a desk is one of the things that you can skimp on.
The most important part about a desk is its height. A desk that's too high or too low can be an ergonomic nightmare. Thankfully, most computer chairs have adjustable heights, making that less of a problem. Standing desk converters can further modify your desk height, regardless how fancy of a surface you're using.
If you're using a foldable card table with a soft plastic top, be mindful of the heat of your electronics. A hot laptop or power cord can melt plastic and cause fires.
Borrow a Chair If You Can or Purchase Used
A new office chair with good ergonomics can cost hundreds of dollars. There are even desks chairs that cost thousands. Whether you normally work at an office and now work from home or you occasionally work at an office, you might be able to net an office chair on the cheap. Ask if you can borrow or purchase an unused or older chair from your company. That way, you can acquire a legitimate office chair but don't have to shell out the money for one.
If getting a chair through your workplace doesn't work, consider going the used route. Check Craigslist, Facebook Marketplace, and eBay, or simply ask friends and family if they have any leads.
Accessories Can Do Wonders
Want a way to spruce up any home office, even one that isn't particularly fancy? Use accessories! Accessories can both make your office more lively and more useful. Here are just a few ideas:
Lights — Most offices have harsh fluorescent lights. Your home office doesn't have to. Use a nice lamp with a soft light that's easy on the eyes. Placing a lamp behind your computer can help with video call lighting, too.
Corkboard — A corkboard makes a creative and aesthetically pleasing option for pinning notes and other important papers.
Desk Organizer — These plastic or metal organizers help you organize papers, pens, staplers, scissors, and more, corralling items into one spot.
Drawer/Document Sorter — If your desk doesn't have drawers, getting some can help you organize and keep documents from flying off your desk
Best of all, you can put together plenty of accessories together with fun DIY projects that save you even more money.
Total Storage Solutions is Your Home Office Assistant
Regardless of how exactly you decide to work from home and what equipment you choose, it takes space to create a cozy, efficient home office. Of course, clearing a space for your home office is easier said than done.
That's where Total Storage Solutions comes in. With storage facilities across Arizona, California, Texas, and Utah, we can provide the self storage you need to put together a home office that will truly enhance your comfort and productivity.
You don't have to keep working in a dark corner in an uncomfortable chair. There's a solution from Total Storage Solutions. Contact us and reserve your unit today!