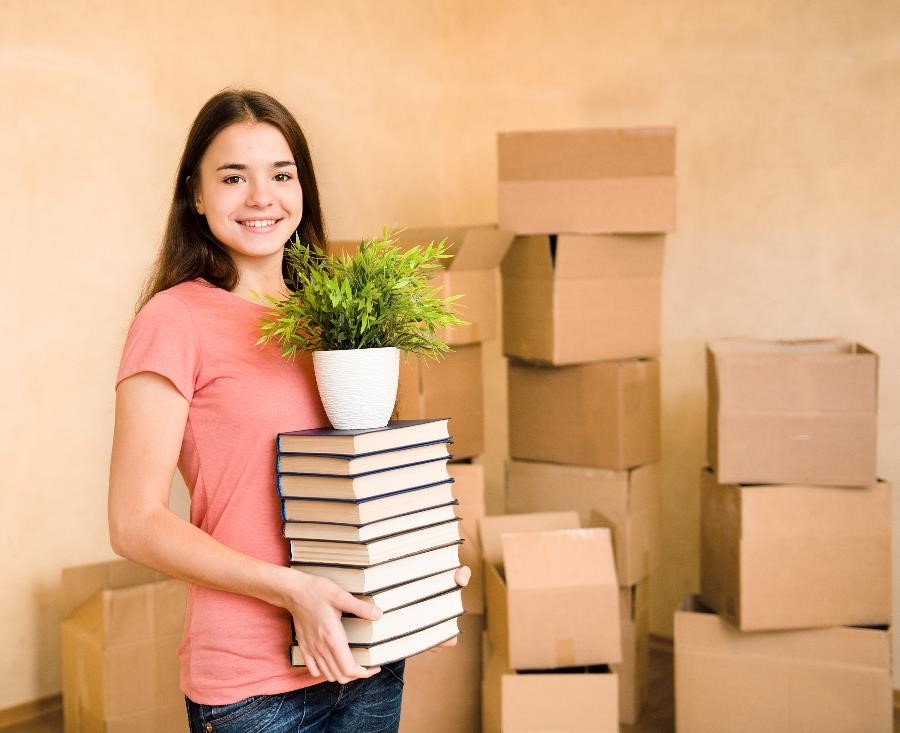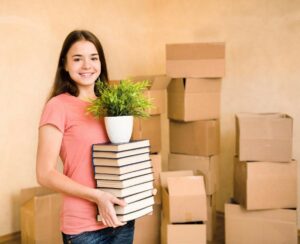 Home to four higher education institutions, students flock to Riverside, California every year. More than 50,000 students call Riverside home, creating a need for student storage. Space is a precious commodity in most dorm rooms, especially since you're sharing the space with another person. Using every inch possible is essential to living comfortably. Total Storage Solutions has gathered together some dorm room storage tips for students, to ensure an organized start to your year! If there's still not enough space, Riverside self storage facilities have the extra space you need.
Make the Most of Vertical Space
When you've used up all the usual areas, look upward for help. Think of all the vertical space in your room not being used. This doesn't just include the air above you. Underbed storage keeps items organized and hidden, so you're room stays looking clean – on most days. Double your closet space by getting hanging shelving, or a double hang closet rod. Tension rods can also be used in small spaces to hang a variety of items.
Hook it Up
Command hooks, over-the-door storage, shower caddies turned into wall organizers – there are countless options for making hooks work for your needs. Command hooks and over-the-door storage options help students keep belongings off the floor and at eye level. Plastic shoe storage isn't just for hanging on doors – or just for shoes. Use command hooks to hang from your wall, and fill with anything from jewelry to snacks to hygiene items.
Choose – and Use – Furniture Wisely
Any furniture you put in your dorm room should be worth the space it takes up. Choose furniture that serves more than one purpose, such as an ottoman with hidden storage. Shelves are also a great addition to any room, and using an over-bed shelf can help you use more of that vertical space we've been talking about. Bed risers can also help you set your bed at a higher level, so you can fit more items under it. Don't waste money on a nightstand! Use a mattress caddy to hold any books or tablet you might want at night – it takes up far less space. If you think you need extra seating in your room, consider getting folding chairs that can be neatly stored when not in use.
Coordinate With Your Roommate
Talk to your roommate before packing up or purchasing dorm room items. There are many items that a dorm room doesn't need two of, like a fridge or a microwave. Coordinate with your roommate to make sure that you both aren't bringing the same communal items, and taking up space with unnecessary belongings.
Store Items When Not in Use
While you're most likely bringing all your belongings with you, you won't need them all year. Winter items can be stored for the warmer months, or sports equipment that you don't use on a daily basis. If you know you won't use something on a daily basis, a storage unit is a great way to keep the item conveniently nearby without sacrificing room in your room. And at the end of the school year, you can leave your belongings in your Riverside storage unit rather than lugging it home for the summer. It'll be ready to move into your new apartment the following year!
With the help of storage and organization, you can turn your cramped dorm room into a comfortable living – and study – space. If you still have more belongings than space, consider finding a nearby storage unit. Your belongings will be protected until you need them, and at the end of the school year, you can leave them behind rather than lugging them home. Find an affordable storage unit for your school year!