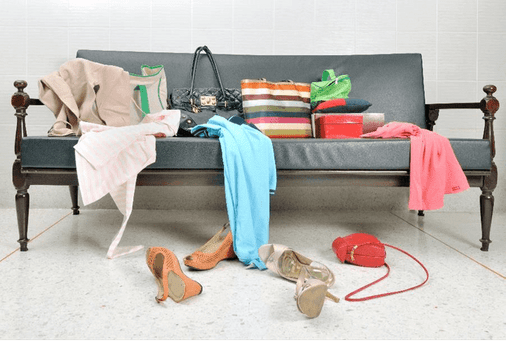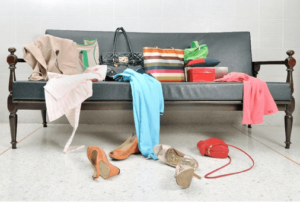 Do you purchase items only to let them gather dust and clutter up your space? Does your home lack sufficient storage space, leaving clutter to overflow into your living areas? We have a self storage solution for you! Follow Total Storage Solutions steps for decluttering your home and start breathing easy in a clutter-free household.
Make a plan.
Starting with a plan is the key to getting a cluttered household under control. Are you going room by room? Are you working from top to bottom? Do you need to schedule a specific time? Knowing where you're going to start and how you're going to tackle your clutter can help you get it done efficiently and stay on track.
Tackle your clutter a little at a time
Don't feel pressured to take on all your clutter at once. Use your weekends wisely, and focus on tackling one room (or more) a weekend. Taking on a little bit at a time can keep you from getting burnt out and losing focus. Also, make sure that when you commit to starting a room, you commit to finishing it too. You don't want to have to stop mid-cleaning and end up with a room that's more cluttered than before.
Sort your stuff
Sort your clutter into categories: keep, trash, donate and store. Any items that you plan to keep in the home will need a designated space or area that they belong. This would include items that you use on a regular basis, such as appliances and seasonal clothing. Throw out any worn, broken or old items that can't be resold or donated. Hosting a garage sale is a great way to get rid of gently used items that you no longer need, and you can donate all the items you don't sell or store them in a self storage unit for a future sale. Store items that you want to keep, but don't use on a regular basis. This includes items such as off-season clothing, Christmas decorations, possible hand-me-downs and gently used furniture that can be passed on later.
Utilize secret storage space
Furniture that doubles as storage space is a great way to organize and hide clutter. Storage ottomans make the perfect home for any blankets that are usually strewn across the living room, or reading materials that usually clutter the coffee table. Also consider wall shelving and storage boxes to add design elements to your rooms and conveniently hide clutter within. Colorful storage boxes are a great way to store board games, DVDs or remotes, and keep everything looking neat and streamlined.
Ongoing maintenance
Your home is decluttered! Now what? You need to implement an ongoing maintenance plan to maintain this clutter-free environment. Set up a schedule or a chore list to ensure that you continue to enjoy your more organized lifestyle. Don't let your decluttering efforts be for naught!
Total Storage Solutions has more than 55 combined years of experience in the self storage industry. We not only help manage and operate self storage businesses, we also help individuals manage their self storage. Explore our site to find out what makes Total Storage Solutions facilities the best home for your stored belongings.