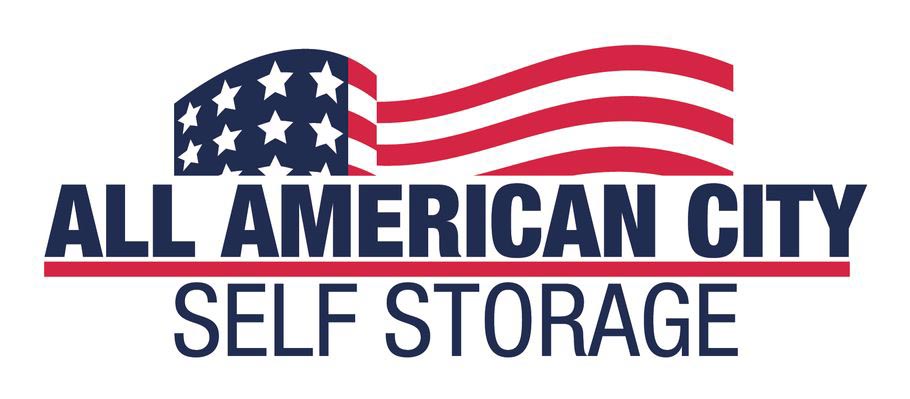 Welcome to
All American City Self Storage
1209 E. Belt Line Rd., DeSoto, TX 75115 MAP IT 4.8 out of 5
Facility Features
Fully Fenced Facility
Surveillance Video Recording
Well Lit Facility
Deliveries Accepted
Dollies and Carts Available
Manager On Site
Drive Up Units
No Deposit Required
Tenant Protection Available
Month-to-Month Leases
Pay Online
Need help choosing? Try our
{{ category | capitalize }} Units
{{ unit._se_size_category.category | capitalize }} Unit
{{ unit._se_width + "'x" + unit._se_length + "'" }}
{{ unit._se_unit_type_name }}
Has Alarm
Located Inside
Located Outside
{{ unit._se_promotion_name }}
Starting at ${{ unit._tss_strikethrough_rate | usd }} ${{ unit._tss_display_rate | usd }} ${{ unit._tss_display_rate | usd }}
{{ unit._se_promotion_name }}
Hours
Office HoursClosed
Monday - Saturday

9:00 am to 5:00 pm

Sunday

Closed
Access HoursClosed
Monday - Sunday

7:00 am to 9:00 pm
Storage Units in DeSoto, TX
If you live due south of Dallas in the quiet suburb of DeSoto, TX, you've probably found yourself in need of some additional room in your home or business. When you're looking for a convenient spot to store your stuff, visit All American City Storage. Our storage units range in size from small 5×5 closet-sized units to large 10×30 spaces that can hold the contents of an entire suburban home with three to four bedrooms. Not sure which unit you need? Use our online storage calculator.
You can find our facility right off East Belt Line Road, right next door to the Cj Food Mart on Alpine Drive. We are just west of Interstate 35, mere minutes from the Walmart Supercenter and Whataburger. Our location makes us perfect for storage in both DeSoto and the Ten Mile Creek neighborhood.
Temperature Controlled Storage in DeSoto, TX
When you need storage that keeps your belongings safe from extreme heat, temperature controlled storage at All American City Storage can't be beat. Our facility provides inside storage space with climate control to help protect your stored items, including:
Wooden furniture
Electronics
Books, documents, and photographs
Clothing
Other Storage Facility Features
In addition to temperature controlled storage, All American City Storage provides plenty of additional features to make your experience even better. Our fully-fenced facility is well-lit and features video recording and monitoring. We also make it easy to move into your storage unit with dollies and carts available on-site. Combined with drive-up units on the ground floor, you won't have to worry about taking a flight of steps or navigating an elevator to move your stuff. Other features include:
Delivery acceptance
Electronic gate access
Tenant insurance
Access to your unit seven days a week
No matter if you need a storage unit for a limited period or for long-term use, month-to-month leases mean you're never locked into a storage unit longer than you need it. There's also no required deposit for storage rental. Pay online to save time and manage your storage unit from your home, work, or wherever you are.
Rent or Reserve Your DeSoto, TX Storage Unit Today
Don't settle for less when it comes to solving your storage woes. Visit All American City Storage in DeSoto for affordable storage units with great features. For more information about how our staff can help you find the right storage space, stop by our location for a tour or reserve your unit online today!
Read Recent Reviews
Gary in the office is very professional and nice. Thank you for all your kindness and welcoming to the facility. Thank you.

LaKeisha Smith

The staff was for helpful on my move

Rachel Williams

Ok places to storage a few items

Rachel Williams

I had a very professional/pleasant experience today. I was treated like royalty and well informed about the property rules. I definitely think I made the right decision in choosing this location because I left with a sense of my belongings being safe & secure.

Tammy Walker

So pleasant and easy to work with. I only needed a space for a few days and they worked with me on price and size. Great people and place!

eddperez100

In and out access, good people and a place.

De Mos

Very friendly and professional. Premises were clean and I felt safe.

Sherry Blair

Great staff. Very flexible and responsible price. I would definitely use them again!

Chessley Larkin

The guys were very professional and kind- literally in and out within fifteen minutes!! Best rates hands down!

K G

Whatever they are paying Gary is not enough. A true rockstar of his profession. He remembers and greets me by name every time I'm in. From the move in date I had to do in Dec(when it was 20 degrees and icing mind you), Gary has been helpful, knowlegelable and supportive. If you're looking for a storage unit..... look no further. Gary has you covered.

Timothy Bleuel

This place won my business over with their professionalism and attention to detail. Gary was super courteous and took the time to ask the right questions to make sure my needs were taken care of. Best experience with a storage facility yet! 👍

Joel Sandoval

Gary and the All American Self City Storage on Beltline in Desoto are the best ever!! They have been more than helpful during my time with them. I never get service like this anywhere. If you ever need to store anything I would definitely recommend this location.

crystal walden

Gary was great. Need the help. Under promised and over delivered

Howard Holland
Extremely helpful and friendly. Highly recommended!

Pj Caff

All American city is a great establishment very safe, well maintained and the employees makes you feel like family! I\'d recommend their services to many friends/family for future reference more then satisfied with my choice thanks again to the property manager and staff! Jordane M. Johnson 👍

TheGmb1

They were the most courteous people I\'ve encountered in a long time. They made getting my storage easy and quick.

Shaketta Clark

They were the most courteous people I\'ve encountered in a long time. They made getting my storage easy and quick.

A Google User

They were the most courteous people I\'ve encountered in a long time. They made getting my storage easy and quick.

A Google User

Very conscientious staff, very professional service, highly recommended!

Kathleen Hawkins

Very conscientious staff, very professional service, highly recommended!

A Google User

Very conscientious staff, very professional service, highly recommended!

A Google User

Kind of pricey, but nice manager.

Sterling Johnson

Kind of pricey, but nice manager.

A Google User

Kind of pricey, but nice manager.

A Google User

What a Great experience. We are moving back. To Tx from Georgia and made a phone call and to my surprise, the staff at this location was great, willing to...

From Yelp