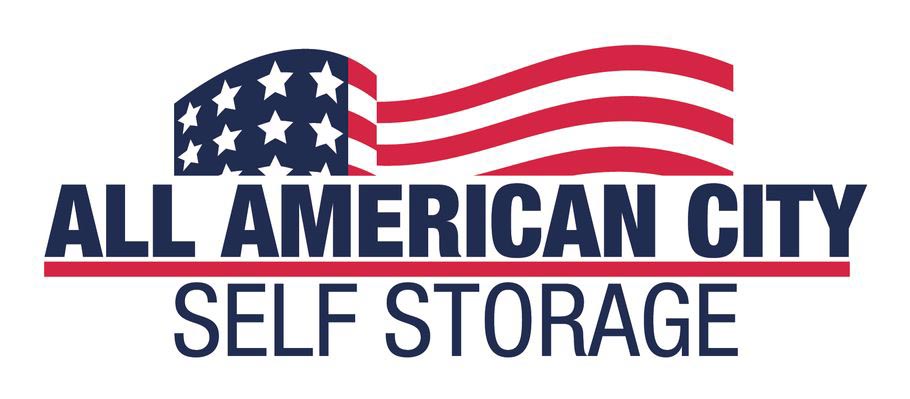 Welcome to
All American City Self Storage
1209 E. Belt Line Rd., DeSoto, TX 75115 MAP IT 4.8 out of 5
Facility Features
Fully Fenced Facility
Surveillance Video Recording
Well Lit Facility
Deliveries Accepted
Dollies and Carts Available
Manager On Site
Drive Up Units
No Deposit Required
Tenant Protection Available
Month-to-Month Leases
Pay Online
Need help choosing? Try our
{{ category | capitalize }} Units
{{ unit._se_size_category.category | capitalize }} Unit
{{ unit._se_width + "'x" + unit._se_length + "'" }}
{{ unit._se_unit_type_name }}
Has Alarm
Located Inside
Located Outside
{{ unit._se_promotion_name }}
Starting at ${{ unit._tss_strikethrough_rate | usd }} ${{ unit._tss_display_rate | usd }} ${{ unit._tss_display_rate | usd }}
{{ unit._se_promotion_name }}
Hours
Office HoursClosed
Monday - Saturday

9:00 am to 5:00 pm

Sunday

Closed
Access HoursClosed
Monday - Sunday

7:00 am to 9:00 pm
All American City Self Storage — Storage Units in DeSoto, TX
Suppose you're a resident of DeSoto, TX–a peaceful suburb located south of Dallas–and need more space in your home or business to store your belongings. All American City Storage can help. Our facility offers a variety of storage unit options, ranging from compact 5×5 closet-sized units to spacious 10×30 areas capable of accommodating the contents of a three to four-bedroom suburban house.
Our location is accessible, off East Belt Line Road, near the CJ Food Mart on Alpine Drive. We are west of Interstate 35, only a few minutes from the Walmart Supercenter and Whataburger. Our prime location is perfect for those seeking storage in DeSoto or the Ten Mile Creek neighborhood.
We serve the following communities in DeSoto, TX:
Candle Meadow
Polk Terrace
Silver Creek
Windmill Hill
Frost Farms
Meadowbrook Estates
DeSoto Storage Features at All American City Self Storage
All American City Storage offers a range of features to enhance your experience. Our facility is fully fenced, well lit, and equipped with video recording and monitoring for added security. To make the moving process as effortless as possible, we provide on-site dollies and carts and accessible drive-up units on the ground floor, eliminating the need to navigate an elevator or climb stairs. More features include:
Delivery acceptance
Electronic gate access
Month-to-month rentals
And more!
Whether you need a storage unit for brief or long-term use, our month-to-month leases provide flexibility and ensure you're only committed to a storage unit for a short time. Furthermore, we do not need a deposit for storage rental. To save time, we offer online payment options, allowing you to manage your storage unit from the comfort of your home, office, or wherever you may be.
Climate-Controlled Storage Units in DeSoto, TX
When you need storage that ensures the protection of your belongings against extreme heat, nothing beats temperature-controlled storage at All American City Storage. Our facility provides inside storage space with climate control to help protect your stored items, including:
Wooden furniture
Electronics
Books, documents, and photographs
Clothing
Secure Storage Units in DeSoto, TX
Suppose you're a teacher at The Meadows Elementary School or DeSoto East Middle School and need more classroom storage or a small business in The Corner Market or Uptown Village at Cedar Hill seeking extra space for inventory. In that case, All American City Self Storage offers an array of high-quality storage units and convenient features designed to provide peace of mind. The East Belt Line Road facility is fully fenced, well lit, and equipped with video surveillance cameras throughout the property to ensure constant monitoring of your unit.
Reserve Your DeSoto, TX, Self Storage Unit Today
When solving your storage problems, settling for less is not an option. All American City Storage in DeSoto offers a wide selection of affordable storage units with exceptional features. Whether you're interested in taking a tour of our location or reserving your unit online, our staff is always available to assist you in finding the perfect storage space. Visit us today for more information and start experiencing the benefits of secure and reliable storage solutions.
Frequently Asked Questions About Storage in DeSoto, TX
What are your office hours?
Our DeSoto storage facility on East Belt Line Road has office hours from 9:00 a.m. to 5:00 p.m. Monday through Saturday and is closed on Sundays. As for regular facility access hours, you can enter the premises daily from 7:00 a.m. to 9:00 p.m.
How far in advance can I book a reservation?
At American City Self Storage, we empower our customers to reserve their DeSoto storage units up to 30 days in advance. This way, you can plan with as much comfort and convenience as you need.
How do I know what size storage unit I need?
Choosing the proper storage unit size at our DeSoto facility can take time, as we offer various sizes. With our storage calculator, you can quickly determine the required size based on the items you need to store. Input your things and let our calculator provide an accurate estimate.
Read Recent Reviews
Gary in the office is very professional and nice. Thank you for all your kindness and welcoming to the facility. Thank you.

LaKeisha Smith

The staff was for helpful on my move

Rachel Williams

Ok places to storage a few items

Rachel Williams

I had a very professional/pleasant experience today. I was treated like royalty and well informed about the property rules. I definitely think I made the right decision in choosing this location because I left with a sense of my belongings being safe & secure.

Tammy Walker

So pleasant and easy to work with. I only needed a space for a few days and they worked with me on price and size. Great people and place!

eddperez100

In and out access, good people and a place.

De Mos

Very friendly and professional. Premises were clean and I felt safe.

Sherry Blair

Great staff. Very flexible and responsible price. I would definitely use them again!

Chessley Larkin

The guys were very professional and kind- literally in and out within fifteen minutes!! Best rates hands down!

K G

Whatever they are paying Gary is not enough. A true rockstar of his profession. He remembers and greets me by name every time I'm in. From the move in date I had to do in Dec(when it was 20 degrees and icing mind you), Gary has been helpful, knowlegelable and supportive. If you're looking for a storage unit..... look no further. Gary has you covered.

Timothy Bleuel

This place won my business over with their professionalism and attention to detail. Gary was super courteous and took the time to ask the right questions to make sure my needs were taken care of. Best experience with a storage facility yet! 👍

Joel Sandoval

Gary and the All American Self City Storage on Beltline in Desoto are the best ever!! They have been more than helpful during my time with them. I never get service like this anywhere. If you ever need to store anything I would definitely recommend this location.

crystal walden

Gary was great. Need the help. Under promised and over delivered

Howard Holland
Extremely helpful and friendly. Highly recommended!

Pj Caff

All American city is a great establishment very safe, well maintained and the employees makes you feel like family! I\'d recommend their services to many friends/family for future reference more then satisfied with my choice thanks again to the property manager and staff! Jordane M. Johnson 👍

TheGmb1

They were the most courteous people I\'ve encountered in a long time. They made getting my storage easy and quick.

Shaketta Clark

They were the most courteous people I\'ve encountered in a long time. They made getting my storage easy and quick.

A Google User

They were the most courteous people I\'ve encountered in a long time. They made getting my storage easy and quick.

A Google User

Very conscientious staff, very professional service, highly recommended!

Kathleen Hawkins

Very conscientious staff, very professional service, highly recommended!

A Google User

Very conscientious staff, very professional service, highly recommended!

A Google User

Kind of pricey, but nice manager.

Sterling Johnson

Kind of pricey, but nice manager.

A Google User

Kind of pricey, but nice manager.

A Google User

What a Great experience. We are moving back. To Tx from Georgia and made a phone call and to my surprise, the staff at this location was great, willing to...

From Yelp