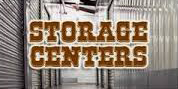 Facility Features
Fully Fenced Facility
Surveillance Video Recording
Well Lit Facility
Deliveries Accepted
Dollies and Carts Available
Manager On Site
Drive Up Units
No Deposit Required
Tenant Protection Available
Month-to-Month Leases
Pay Online
Need help choosing? Try our
{{ category | capitalize }} Units
{{ unit._se_size_category.category | capitalize }} Unit
{{ unit._se_width + "'x" + unit._se_length + "'" }}
{{ unit._se_unit_type_name }}
Has Alarm
Located Inside
Located Outside
{{ unit._se_promotion_name }}
Starting at ${{ unit._tss_strikethrough_rate | usd }} ${{ unit._tss_display_rate | usd }} ${{ unit._tss_display_rate | usd }}
{{ unit._se_promotion_name }}
Hours
Office HoursOpen Now
Monday - Saturday

9:00 am to 6:00 pm

Sunday

Closed
Access HoursOpen Now
Monday - Saturday

7:00 am to 5:45 pm

Sunday

7:00 am to 2:45 pm
Storage Centers Self Storage of San Dimas, CA
Secure Self Storage Units in San Dimas, CA
If you need a storage unit for your San Gabrial Valley or San Dimas home or business, Storage Centers on Arrow Highway is the right spot. Our facility, just minutes from the Orange Freeway and the San Dimas Plaza Shopping Center, is a fully-fenced and well-lit location to store your belongings.
You can find us just minutes from Interstate 210 or CA-57, right next to San Dimas Arrow Business Park. Our central location makes us a perfect fit for the following communities and neighborhoods:
West San Dimas
La Verne
Nor Pomona
Walnut Islands
Cal Poly Pomona
San Antonio College
San Dimas Storage Features at Storage Centers
If you're a fan of the great outdoors, Storage Centers in San Dimas, CA, makes storing your boat and RV simple. In between weekends at Bonelli Park or hikes in the Angeles National Forest, you'll find plenty of space for all your outdoor gear. For those with more traditional storage needs, our facility amenities are great for you, too. We have plenty of moving and packing supplies to help you get your belongings to our ground-floor, drive-up storage units. Other features include:
Month-to-month rentals
Covered parking
Outdoor RV, auto, and boat storage
On-site management
Dollies and carts
Delivery acceptance
Access seven days per week
RV, Auto, and Boat Storage in San Dimas, CA
With so many great outdoor attractions in the Valley, finding a space to store your outdoor gear in between treks is important. In addition to storage units, RV and boat enthusiasts can keep their garages and driveways clear with our vehicle storage options. Our facility is close to major highways, which means you won't have to go out of your way when it's time to park the RV in between wilderness explorations or road trips. We also have plenty of helpful security features throughout the facility, so your mind can remain at peace when your favorite toy is stored with us.
Indoor Storage Units in San Dimas, CA
With indoor storage, you have the peace of mind that your belongings won't be subject to the elements. Unlike drive-up units, indoor units are located inside the facility and usually kept at a stable temperature all year long. You'll also never have to worry about the conditions outside when loading or unloading your belongings, as indoor storage units allow you to safely transport your items in and out of storage from the comfort of the great indoors.
Rent or Reserve Your San Dimas Storage Unit Today
If you have questions about the right kind of storage unit for your needs or how to reserve a space, our friendly team can help answer them. Storage Centers in San Dimas, CA, is your one-stop shop for moving and storage tips. Whether you're relocating or renovating and need a short-term spot for your belongings, rent or reserve your storage unit today.
Frequently Asked Questions About Storage in San Dimas, CA
When can I access my storage unit?
Our facility is open for access seven days a week starting at 7:00 am. The facility closes at 5:45 pm on Monday – Saturday and at 2:45 pm on Sundays. The office is open Monday through Saturday from 9:00 am to 6:00 pm.
Do I have to sign a long-term contract to rent a storage unit?
No long-term contract is required for rental at Storage Centers. We offer storage with month-to-month leases for your convenience.
Do you offer drive-up storage units?
We have a wide range of drive-up storage units in several different sizes. Please see available inventory for more information.
Why do I need RV storage?
RV storage isn't just an excellent way to keep your driveway or garage freed up. It's actually a requirement of many subdivisions and HOAs. Many cities do not allow RVs or boats to remain parked on residential property, so finding a convenient off-site space to store them is essential for ownership.
Read Recent Reviews
I love this place. As a Medical Fraud Victim, damages Off-Label implants No Informed Consent.. I'm at Peace here with what's left of my life.... Thank You PS: It would help me with me being Disabled and getting worse, is more time in my Storage. It is very disorganized, and now there is more Day light. I need to find my records to give to Law Enforcement in Ontario to start a case of Fiduciary Abuse, Conspiracy, and Obstruction of Law...

SanteS Diliberto

I love this place. As a Medical Fraud Victim, damages Off-Label implants No Informed Consent.. I'm at Peace here with what's left of my life.... Thank You PS: It would help me with me being Disabled and getting worse, is more time in my Storage. It is very disorganized, and now there is more Day light. I need to find my records to give to Law Enforcement in Ontario to start a case of Fiduciary Abuse, Conspiracy, and Obstruction of Law...

SanteS DilibertoJr.

SanteS DilibertoJr.

Nathan Haveles

Jennifer was very helpful and knowledgeable. Looking forward to using the storage facilities. Units and yard is clean and has plenty of vehicle room to access the storage.

jeff shafer

Wonderful customer service!! Judy was a pleasure to deal with and made everything really easy. Great place!

Nicole Gastelum
Jennifer Blake

The prices

Beth Stebbins

Chris Conner

A Google User

I love this place. Managers are friendly, helpful & always try to work with you. This place sells everything I needed to move, they have on sight managers...

From Yelp