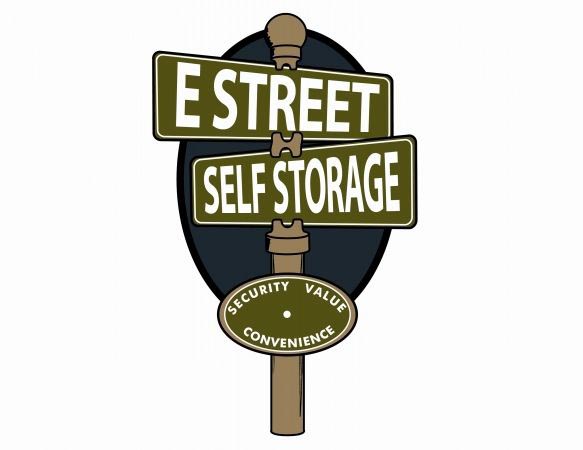 Welcome to
E Street Self Storage
1723 S. E Street, San Bernardino, CA 92408 MAP IT 4.7 out of 5
Facility Features
Fully Fenced Facility
Surveillance Video Recording
Well Lit Facility
Deliveries Accepted
Dollies and Carts Available
Manager On Site
Drive Up Units
No Deposit Required
Tenant Protection Available
Month-to-Month Leases
Pay Online
Need help choosing? Try our
{{ category | capitalize }} Units
{{ unit._se_size_category.category | capitalize }} Unit
{{ unit._se_width + "'x" + unit._se_length + "'" }}
{{ unit._se_unit_type_name }}
Has Alarm
Located Inside
Located Outside
{{ unit._se_promotion_name }}
Starting at ${{ unit._tss_strikethrough_rate | usd }} ${{ unit._tss_display_rate | usd }} ${{ unit._tss_display_rate | usd }}
{{ unit._se_promotion_name }}
Hours
Office HoursOpen Now
Monday - Saturday

9:00 am to 6:00 pm

Sunday

9:00 am to 5:00 pm
Access HoursOpen Now
Monday - Sunday

6:00 am to 9:00 pm
E Street Self Storage in San Bernardino, CA
Secure Storage Units in San Bernardino, CA
Just minutes from I-215 and I-10, E Street Self Storage is the place to go when you're looking for affordable storage in San Bernardino, CA. Here you'll find a wide variety of storage units that are available to rent, ideal for freeing up some of the space in your home or business. You'll find our San Bernardino storage facility just north of the Santa Ana River near the intersection of South E Street and West Fairway Drive.
We're located right across the street from Interstate Batteries Distributor and next door to Pearce Sports Center. Offering both interior and exterior storage units ranging in size from 5×5 to 10×35, our convenient location can be ideal for many throughout the San Bernardino area seeking personal storage or business storage, including those in:
Colton
Show Place
Valley College
Carousel
Downtown Rialto
Grand Terrace
San Bernardino Storage Features at E Street Self Storage
When you have clutter on your hands, having a place to store it can be such a relief. Self storage in San Bernardino is easy, affordable, and convenient when you rent a unit from E Street Self Storage. Not only do we have a location with close interstate access and many storage unit sizes to choose from, but we also focus on providing some of the best features we can.
All of our San Bernardino storage units are rented on a month-to-month basis, giving you endless flexibility with the duration of your storage. If you just need a short-term storage unit to temporarily hold some belongings while you settle into your new home in Colton, CA, E Street Self Storage has you covered. On the other hand, renting a storage unit to use for long-term commercial storage purposes can be an excellent way to grow your business without relocating.
While you're here, you can enjoy convenient storage features such as drive-up storage access to select storage units and our on-site moving and packing supplies available for purchase. But we don't stop there. Our storage facility in San Bernardino, CA, offers several self storage amenities, including:
Climate-controlled storage units
Fully fenced facility
Surveillance video recording
Well-lit facility
Deliveries accepted
Dollies and carts available
Manager on-site
And more
Drive-Up Storage Access in San Bernardino, CA
Looking to keep your move nice and easy? Rent a storage unit in San Bernardino that is drive-up accessible! These units are exterior storage units surrounded by a generous amount of space outside of the unit, more than enough to accommodate your vehicle. That way, you can park directly in front of your storage unit and load or unload with ease. Our drive-up storage units are available in many different sizes, so use our storage unit size guide to determine the right fit for you.
Whether you're moving your belongings into an interior or an exterior San Bernardino storage unit, you can help yourself to our available dollies and carts. You won't have to carry anything big, bulky, or heavy when you're storing your belongings at E Street Self Storage in San Bernardino. CA.
Climate-Controlled Storage in San Bernardino, CA
With year-round sunshine and warm temperatures in the summer, putting items that are made of delicate materials into storage can be tricky. If you want to ensure that your belongings are safe from warping, cracking, or other temperature-related damages, a climate-controlled storage unit is your best bet. These units are air-conditioned to maintain a comfortable climate on the inside, protecting your items from damages they may incur from long periods of heat exposure.
We recommend using our San Bernardino climate-controlled storage units to store items such as:
Electronics
Appliances
Wooden furniture
Vinyl records
Artwork
Paper documents
Rent a San Bernardino, CA, Storage Unit at E Street Self Storage
When you need to add some space to your home or business, we're more than happy to help you at E Street Self Storage. Come visit our facility on South E Street just off I-215 to see everything we have to offer!
Our staff members are storage experts, and our list of storage tips is here to help you make the most of the space you rent. You can also read through our blog for in-depth information about storage.
Rent or reserve a storage unit in San Bernardino, CA, today! Either give us a call or get started online.
Frequently Asked Questions About Storage in San Bernardino, CA
When can I access the storage units in San Bernardino, CA?
Our San Bernardino storage facility is accessible every day of the week between the hours of 6:00 a.m. and 9:00 p.m. As long as you have your unique access code, the electronic gate will let you into the facility during the designated access hours.
How can I rent self storage in San Bernardino, CA?
Before you rent or reserve a storage unit at E Street Self Storage, we highly recommend you use our storage calculator tool. This will help you estimate the storage unit size that is best suited for your needs. After that, simply give us a call or browse our available storage units online to get started.
When you rent a storage unit, you will need to provide a copy of your driver's license and insurance plan, if applicable. You can also purchase our tenant protection plan.
Do you offer RV, boat, and vehicle parking at your San Bernardino storage facility? 
Yes! We have outdoor parking spaces designed to accommodate your spare or recreational vehicles. These vehicle storage spaces start at 10'x20'.
Can I buy packing and moving supplies at your storage facility in San Bernardino, CA?
Yes! We have a variety of supplies available for purchase in our office. Pick up boxes, bubble wrap, tape rolls, and more, all while saving yourself a trip to the store.
Read Recent Reviews
Good customer service, and the lady that helped me was beutiful....thank you

DAVID L MEDINA JR

Very nice and helpful employees, place is clean and well rounded storage to keep my things in.

Carlos Calderon

They are very friendly, and helpful. They get stuff done without wasting time. What more can you want. The place is clean and convenient.

Doris Tiegen

E Street Storage is a very clean property. The customer service is excellent.

Georgia Brown

Great place lots of room good people period

DRETOOMUCH MYONLYBLOODBROTHERS

Great facility, easy to use. Communication was excellent. You won't find a more secure and better place to store your items. I highly recommend as their staff is class A and professional......!

Fred Ashmore

Easy rental - Jessica is the GREATEST!!!

Ray Retzlaff

Place is very clean management very friendly would highly recommend this place

Charlotte Benitez

The lady who helped me today was a very helpful and also friendly. She explained to me in a detail of how this storage will work and all the paperwork's, which became an easy process since she helped me.Thank you!!! Highly recommend!!!

Jennifer Schon

Everyone is super nice and helpful. Really clean facility, would highly recomend.

Rick Guyette Sr.

Rocio was very helpful and fun and kind, she answered all my questions and took the time to show us the different sizes of storages. I think she deserves a big raise! Your the best Rocio.

Aurelia Lizarraga

Jessica at E street is very professional and helpful . She got me all set to go very quickly with my RV space. Good to go! Thank you!

Annette Estes
Don\'t really know...stop by & they were closing. Nice staff!

Dr Wendy Mariner

Great storage prices and very friendly staff.

Martin Schneider

Very clean and gated storsge safe with cámaras for your belongings protection, I sew a customers furniture bed room set to be refinish next week.

Marco Hoffman

Easy in & out. Pay online.

Dave Phelps

I love this facility, well maintained and also safe to keep my stuff.

Dubany Hernandez Matute

These people are nice I\'ve got good location all of the units seem to be easy to get in and out of and they\'ve taken care of me well and giving me good storage locations and stuff to use

Craig White

Great customer support... Very understanding... Jessica is the best at working with people, listens and explains all of your concerns and options..A++

James Pringle

As often said, people always can complain but never give a comment when due. I currently have a nonprofit with limited space and use E Street Storage to house our additional product and equipment material. Now renting from this company for over 2 years; I am beyond pleased with the quality of service this company provides. I sincerely appreciate their responsiveness and the way E Street conduct business. Not only have I recommended this company to individuals but to others business as well because of their outstanding satisfaction with services and low rates. The grounds, office, storage units and bathrooms are super clean and I personally enjoy Mike (Store Manager) friendly and courteous attitude. I look forward to doing business with them for years to come if need be. I would also like to add; on one occasion I needed additional equipment to be moved from one location to another and was able to reserve their rental truck free of charge by being a tenant at e street storage!!!!! Now that's a deal!!!!

Kim Haynesworth

They were very helpful with our move. Prices were right, and good location. thank you for the help.

rory z

Went there today. Had some good deals on storage units. Great customer service.

Joseph Allen

The people at E Street Self Storage are about the nicest anywhere. The staff is friendly and helpful, and will go the extra mile to help their customers if they can. The facility is clean and well maintained, which is a plus, given they are storing your valuable possessions. Mike and the staff will work with you to find what you need, not what makes them the most money.

A Google User

This review is to tell you guys that the phone number listed is wrong. The correct number is 909 - 888 - 8208 Source: their pen // I called it. As for...

From Yelp