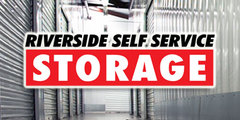 Welcome to
Riverside Self Service Storage
7200 Indiana Avenue, Riverside, CA 92504 MAP IT 14 reviews
Facility Features
Fully Fenced Facility
Surveillance Video Recording
Well Lit Facility
Deliveries Accepted
Dollies and Carts Available
Manager On Site
Drive Up Units
No Deposit Required
Tenant Protection Available
Month-to-Month Leases
Pay Online
Need help choosing? Try our
{{ category | capitalize }} Units
{{ unit._se_size_category.category | capitalize }} Unit
{{ unit._se_width + "'x" + unit._se_length + "'" }}
{{ unit._se_unit_type_name }}
Has Alarm
Located Inside
Located Outside
{{ unit._se_promotion_name }}
Starting at ${{ unit._tss_strikethrough_rate | usd }} ${{ unit._tss_display_rate | usd }} ${{ unit._tss_display_rate | usd }}
{{ unit._se_promotion_name }}
Hours
Office HoursOpen Now
Monday - Friday

9:00 am to 6:00 pm

Saturday - Sunday

9:00 am to 5:00 pm
Access HoursOpen Now
Monday - Sunday

6:00 am to 6:45 pm
Riverside Self Storage of California
Secure Self Storage Units in Riverside, CA
When you need a self storage unit in south Riverside, CA, trust the storage experts at Riverside Self Storage. Our facility, which is located just minutes from downtown Riverside, offers plenty of storage options for your home or business.
Find us just off Indiana Avenue and the Riverside Freeway, right next door to the Home Depot. We are also within easy driving distance of the Galleria at Tyler and Arlington Station. Whether you're running errands and need to stop by your storage unit or want affordable, convenient storage that's central to your business's service area, we have plenty to offer. Our facility is just minutes from the following:
Casa Blanca
Presidential Park
Hawarden Hills
Ramona
California Baptist University
Riverside, CA Storage Features at Riverside Self Storage
Finding affordable storage is only one part of the moving puzzle. You also need great amenities and storage features to make your storage situation easier. With plenty of  moving and packing supplies available for purchase and a free moving truck you can rent, getting your items here has never been more convenient. Other features available to help simplify your move include:
Month-to-month rentals
Covered loading and unloading areas
No required deposits
Facility access seven days a week
Ground floor units
Drive-up access
Business center
Drive-Up Storage Units in Riverside, CA
The convenience of drive-up storage allows you to quickly get your items into or out of a storage unit when you're crunched for time. Park your vehicle right by the storage unit door and use dollies or carts to load or unload your items. Ground-floor storage makes moving even the bulkiest items less of a hassle.
Flexible Month-to-Month Storage in Riverside, CA
When you need storage, it may be hard to tell if you'll use it for a month or more. Luckily, Riverside Self Storage gives you the flexibility to rent your storage space for as long- or as short-term as you need it. This makes self storage a perfect option for house hunters, renovations, relocations, or other temporary short-term storage needs. And if you decide you need to downsize or upgrade your unit, moving is as simple as making a reservation on a new unit.
Rent Your Riverside, CA, Storage Unit Today
If you've been looking for a little extra room around your Riverside, CA, home or business, look no further. Trust the storage experts at Riverside Self Storage to answer your questions and give you great storage tips. Our friendly customer service, great features, and convenient location make storing with us a breeze. To get started, use our size guide to shop for the right amount of space or visit our facility for a tour—or, reserve your unit online today!
Frequently Asked Questions About Storage in Riverside, CA
Can I buy boxes and moving supplies at your storage facility?
We have several boxes and moving supplies available for purchase at our facility. We even offer locks for your storage unit.
Is this facility a good fit for small businesses?
Riverside Self Storage is perfect for small businesses. Whether you have inventory or equipment to store, we have space to accommodate you. Our business center can even help when you have last-minute printing needs.
When can I access my storage unit?
Storage customers can access their units between 6:00 am and 6:45 pm seven days a week. The office is open from 9:00 am to 6:00 pm on weekdays and from 9:00 am to 5:00 pm on weekends.
Can I pay my storage rent online?
It's easy to pay for storage online with our convenient portal.
Read Recent Reviews
The move in process was so easy here. Having access to the free moving truck really helped and the manager, Judy was very friendly and welcoming. The property is maintained very well and I'm comfortable knowing the managers live on site and gates are closed through the night. They have monthly garage sales which is awesome! I've never seen another storage facility host garage sales for their customers! I'm very happy here!

Megan Wilson

Friendly, accommodating, and convenient. I have been using them for years. I highly recommend them to anyone in need of a great storage facility!

Brent Phillips

Always a GREAT experience!! They are WONDERFUL here!! Judy is AMAZING!! Been here for years, never a problem!!

Tony Alvarran

Have been using for storage for 30 yrs. Never a problem, clean and safe. Just wish the rental wasn\'t so high or they would give better rates for long time renters.

Betti Francis

Open Till Ten Ten. Reasonable prices. Very Nice Office Staff. Units are Clean. Video Surveillance.. Close too Van Buren Swap Meet for local Merchants and Brilliant if you want too practise music.

Judith Di Lauri

They were very helpful in finding a storage that fit me.

Nicholas May

The personnel are very professional, kind hearted, understanding, and supportive people that are down to earth. If you\'re looking for good ol fashion kindness -this is the place. No push overs just good Christian folks. The Best in the Inland Empire!

JLSA
Storage place for years here and never a issue with security. This storage place will work with you. On site vehicle u can rent by day

Alex Duran

I have had 3 large units here for over 3 years and during that time they\'ve been great to rent from. They take care of their property and maintain the grounds religiously. The buildings are freshly painted every year and the asphalt always seems to be newly done. They also treat security very seriously by having strict rules, sophisticated surveillance & alarm systems with motion sensors, guard dogs that protect the facility after hours, and on top of everything, they have onsite management staff that actually lives on site so there\'s always one or multiple people present. They also have online payments, payment reminders, phone call reminders etc and make it easy to do business with them. They have their ducks in a row and as a result, they retain great staff and what seems like little to no turnover. Familiar faces is always a plus. One thing they could improve would be the general lighting during the winter since it gets dark before they close and lots of people probably need to go there after work. It\'s not the best lighting but also not bad enough to deduct a star because honestly, how good can a storage facility get? Not much better than this place in my opinion.

Jeff Chung

Convenient location. good pricing and very helpful considerate Management Safe secure facility.

Val Larson

Nice place secure and has a good vibe to it. Always has units free in a wide selection of sizes. The rates are similar to the others in the area and you can pay in person, via mail or online.

Ed Matyk

Excellent customer service at a great price! I had a MUCH better experience working with this locally-owned business rather than a faceless corporation. Would definitely use RSS again!

Barry Sanford

James Hathaway

I've been renting a unit from this facility for QUITE some time now and I've never had a complaint! And im happy to say this review won't be any different....

From Yelp